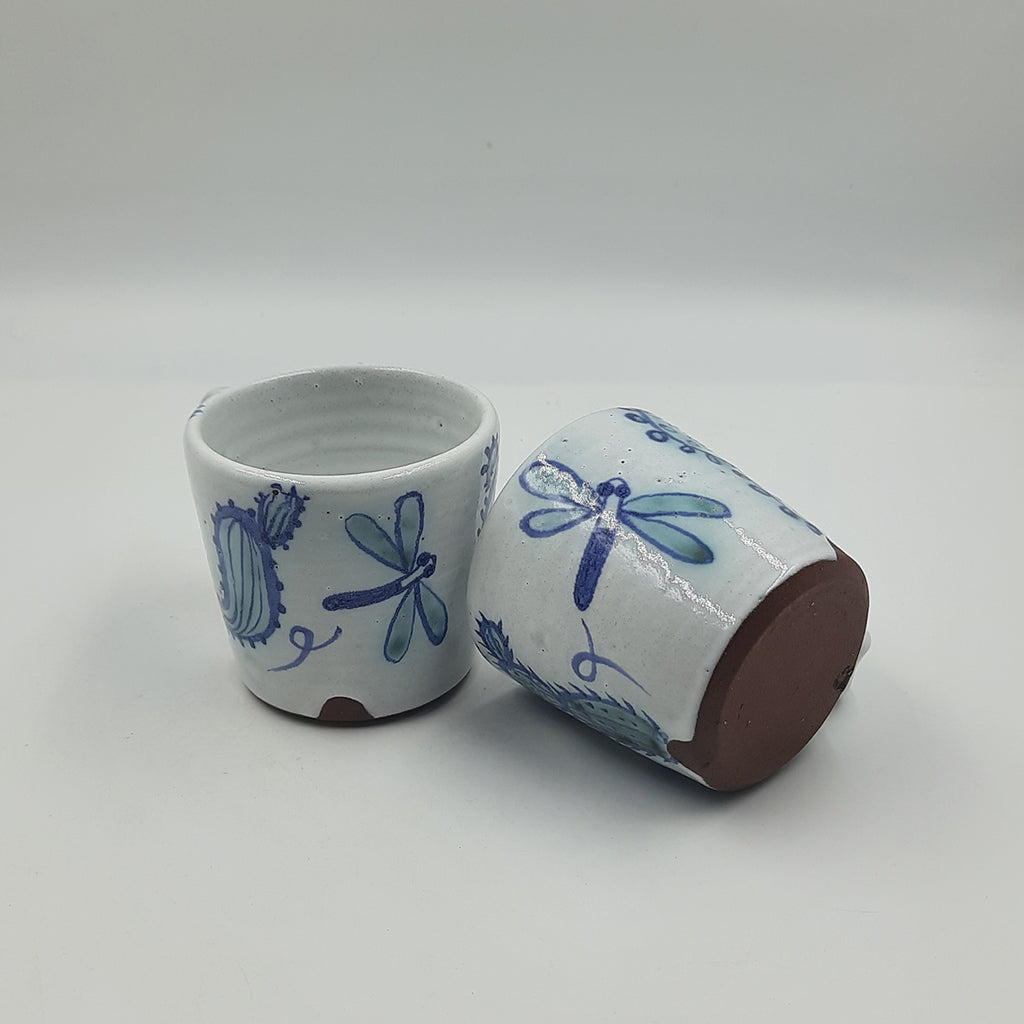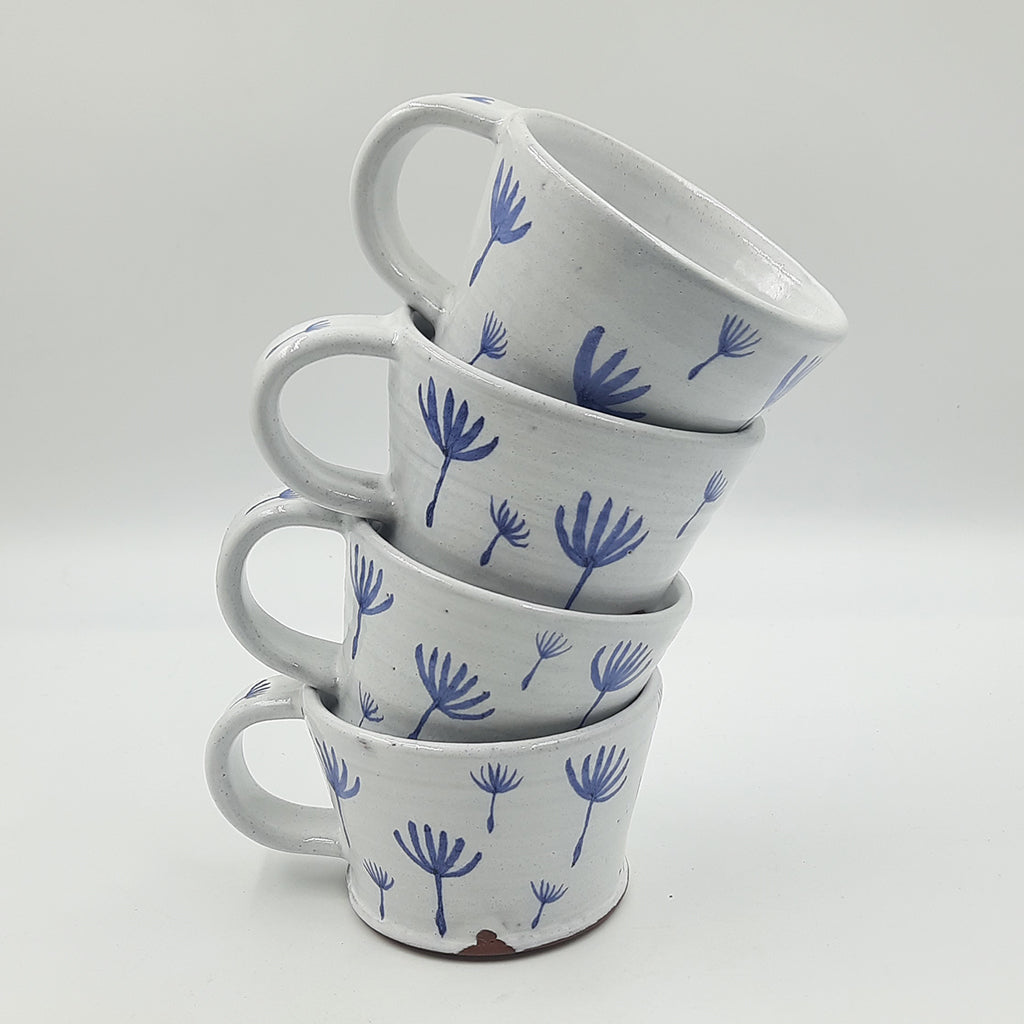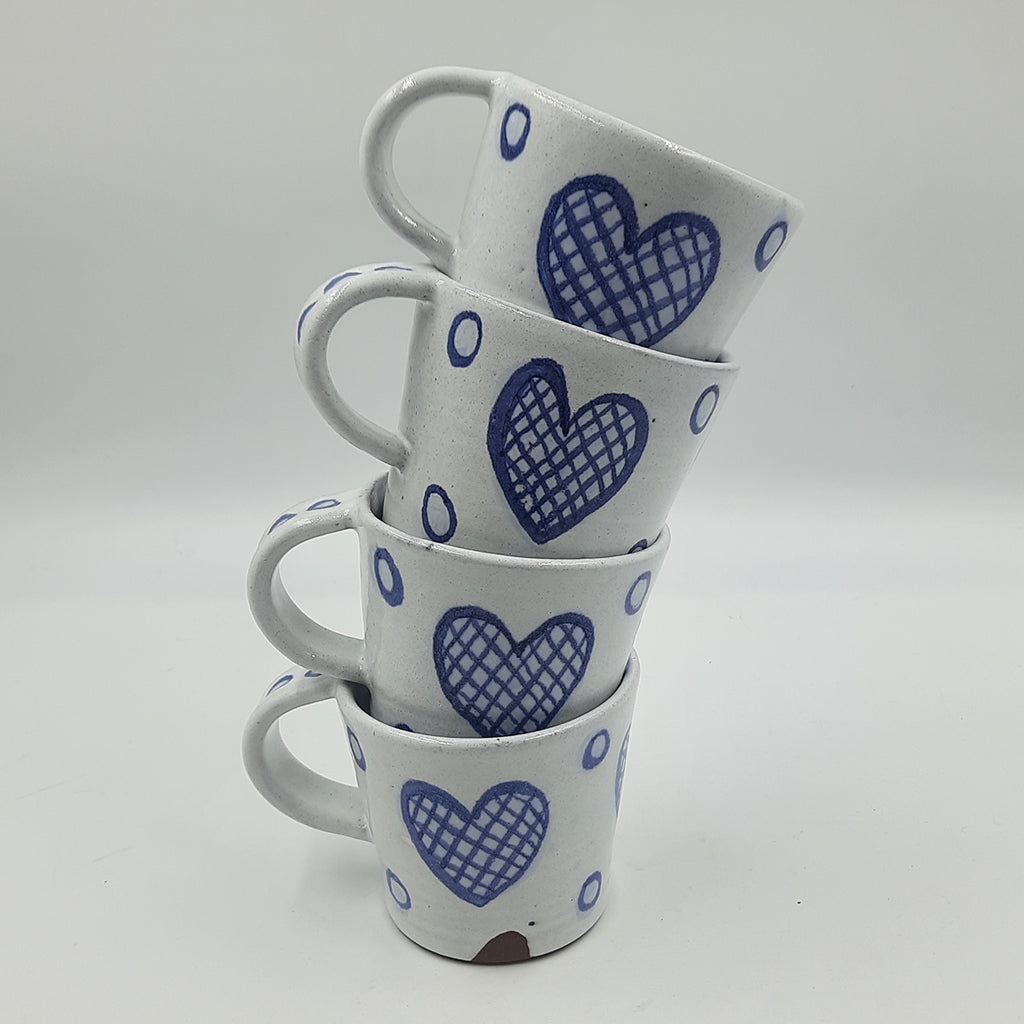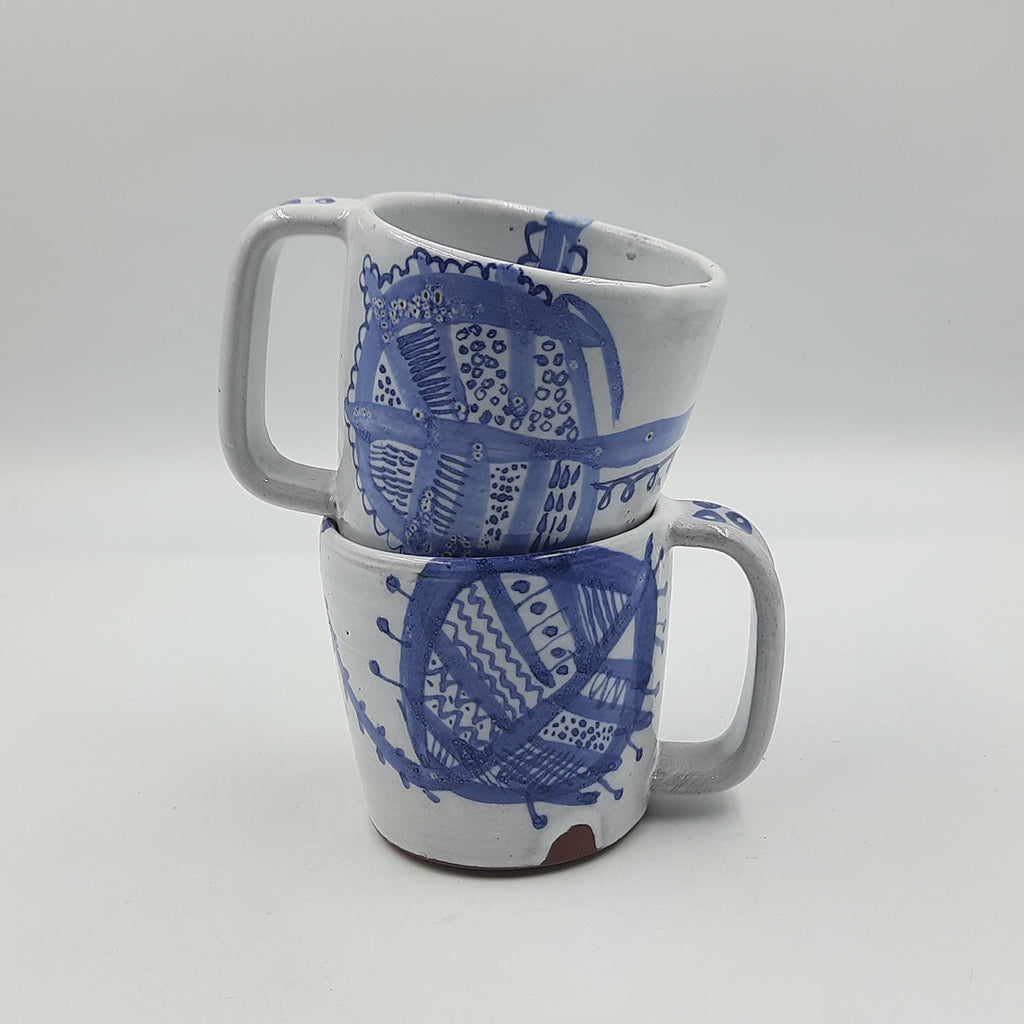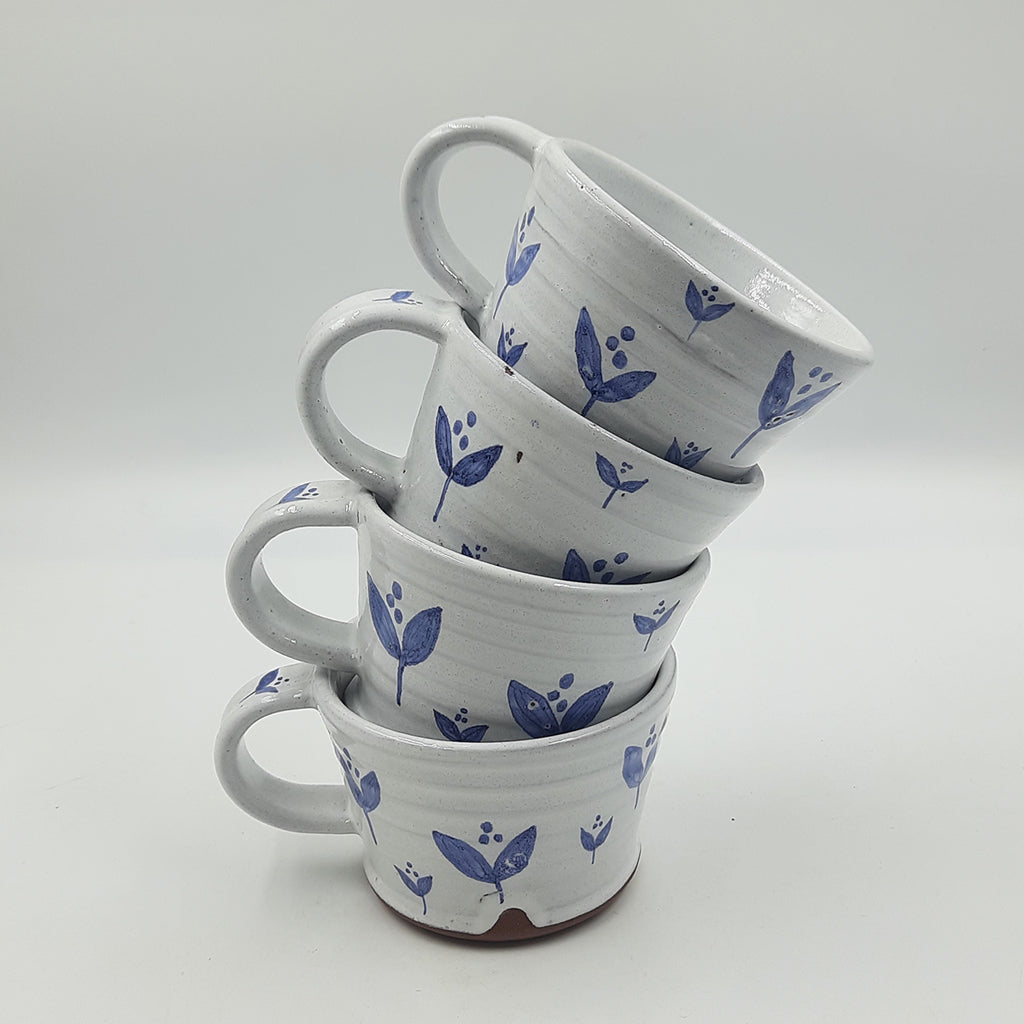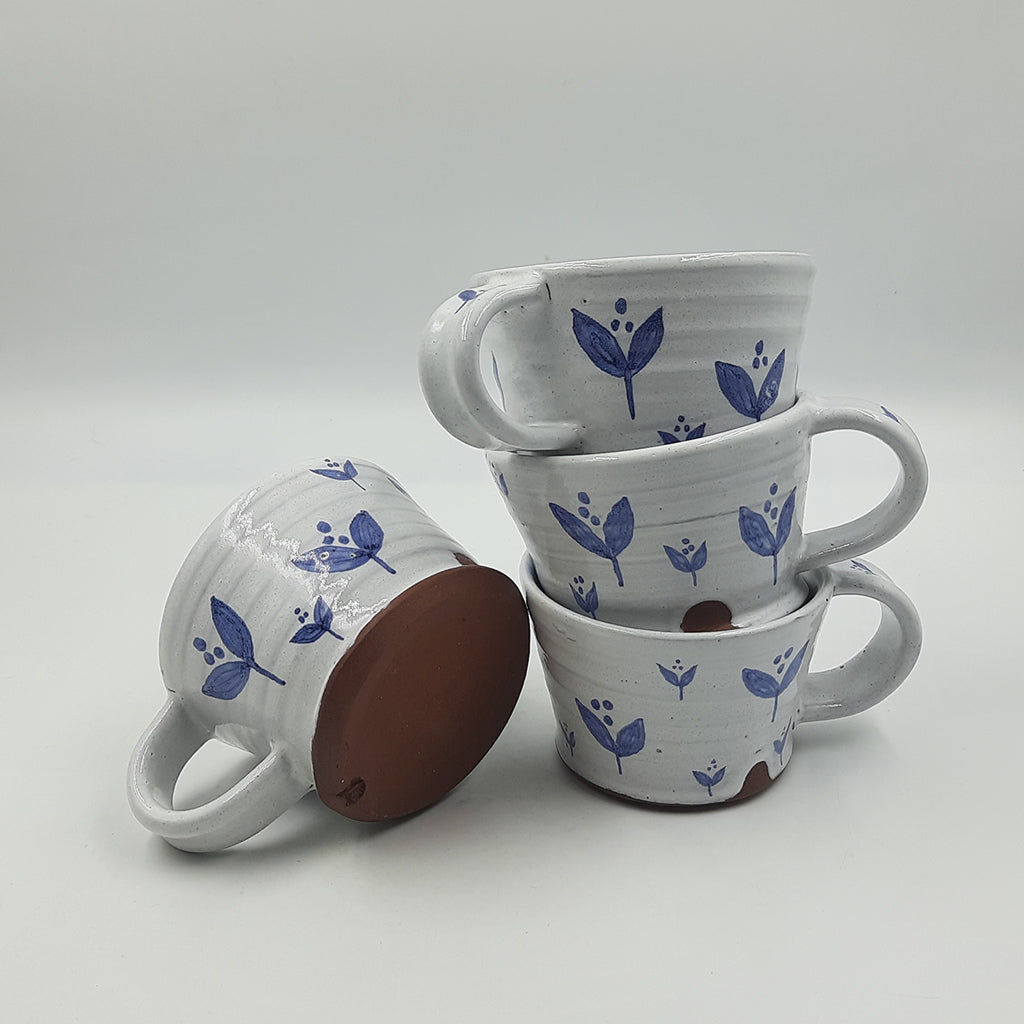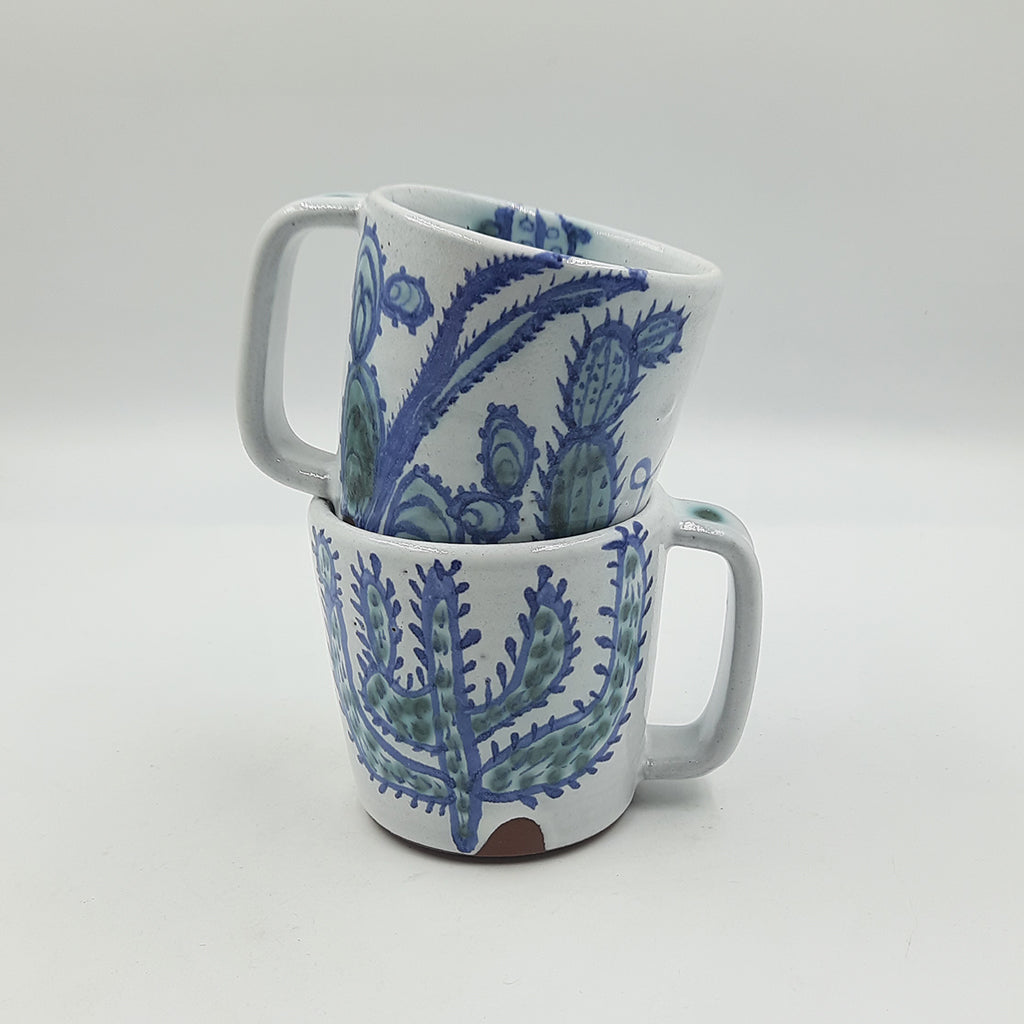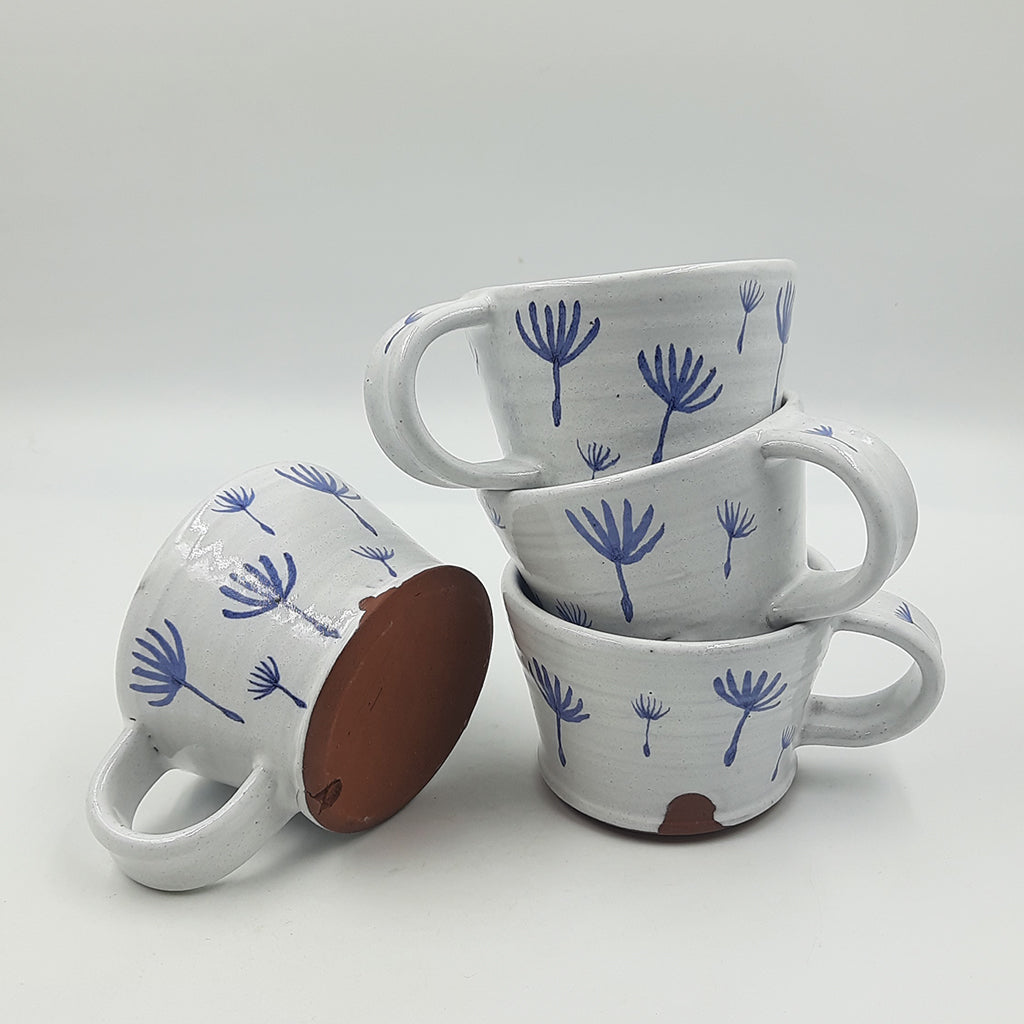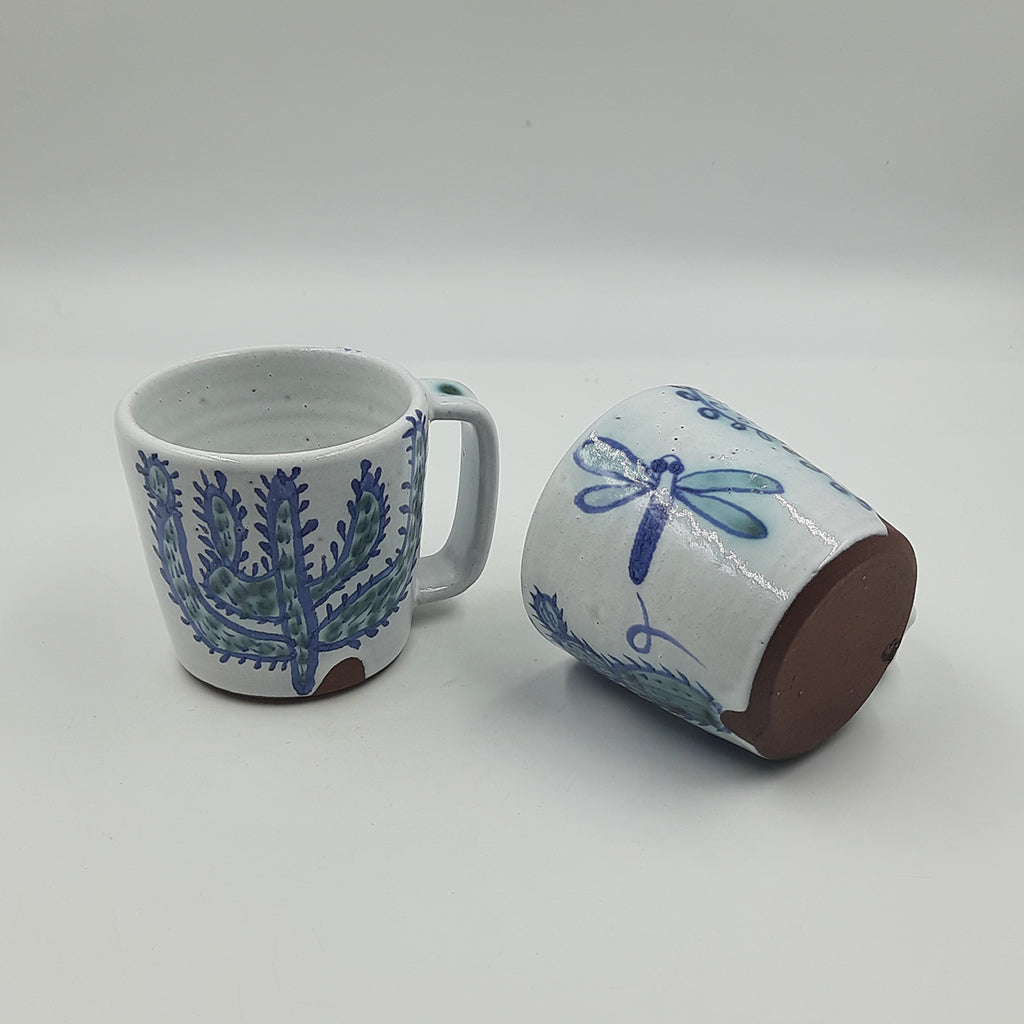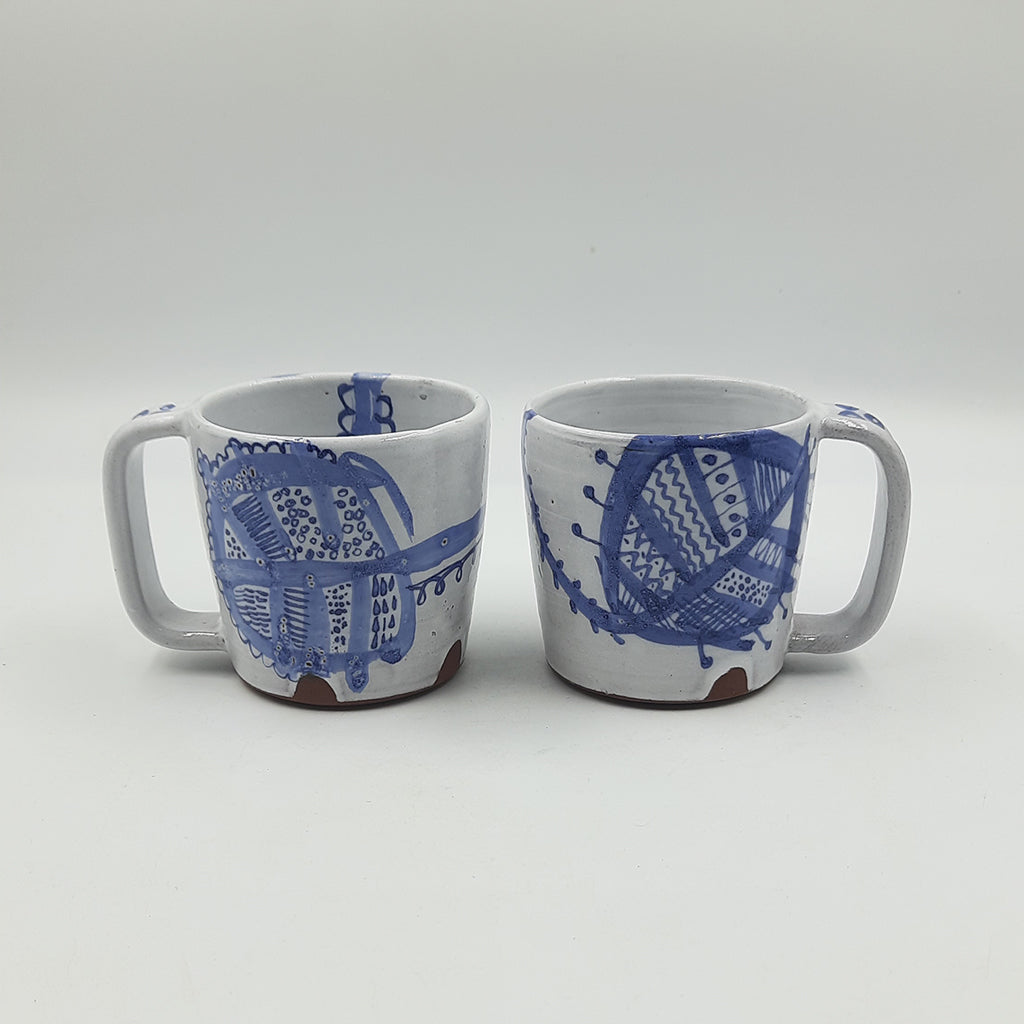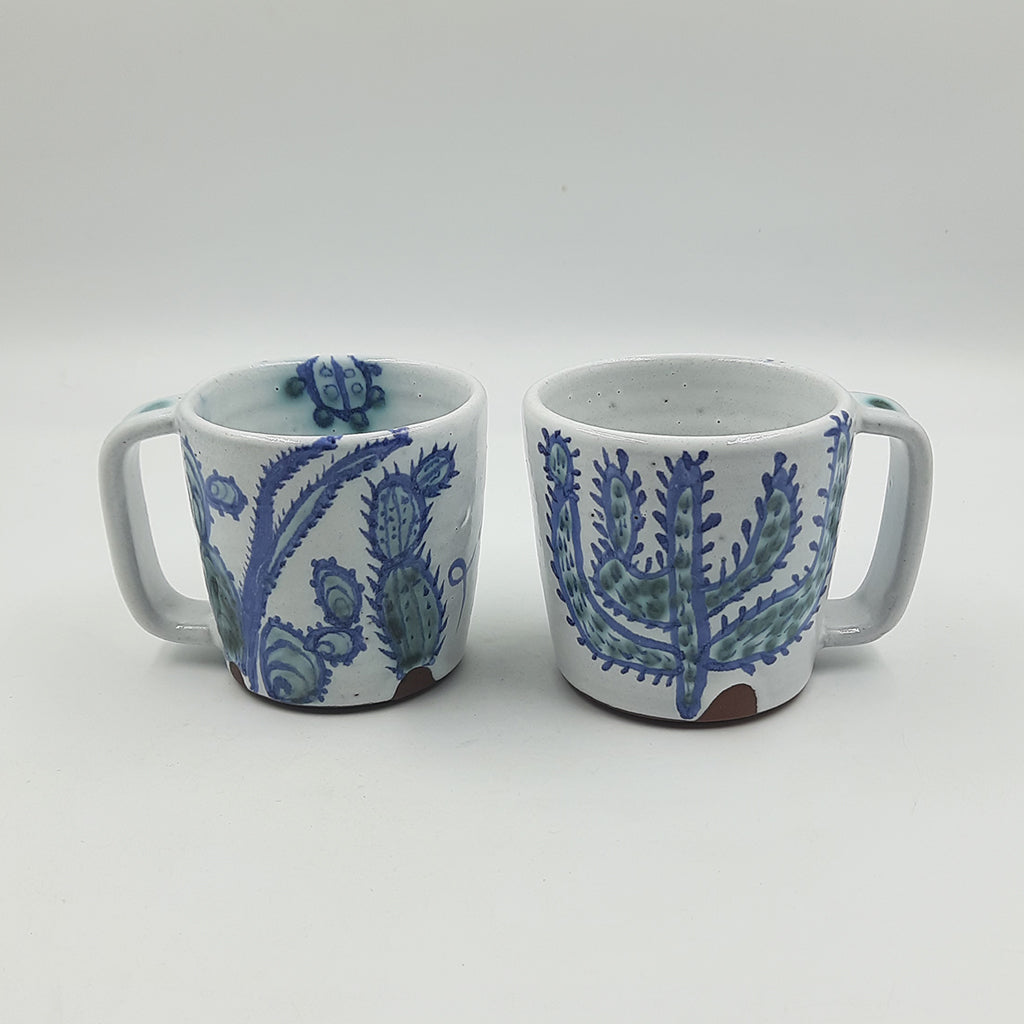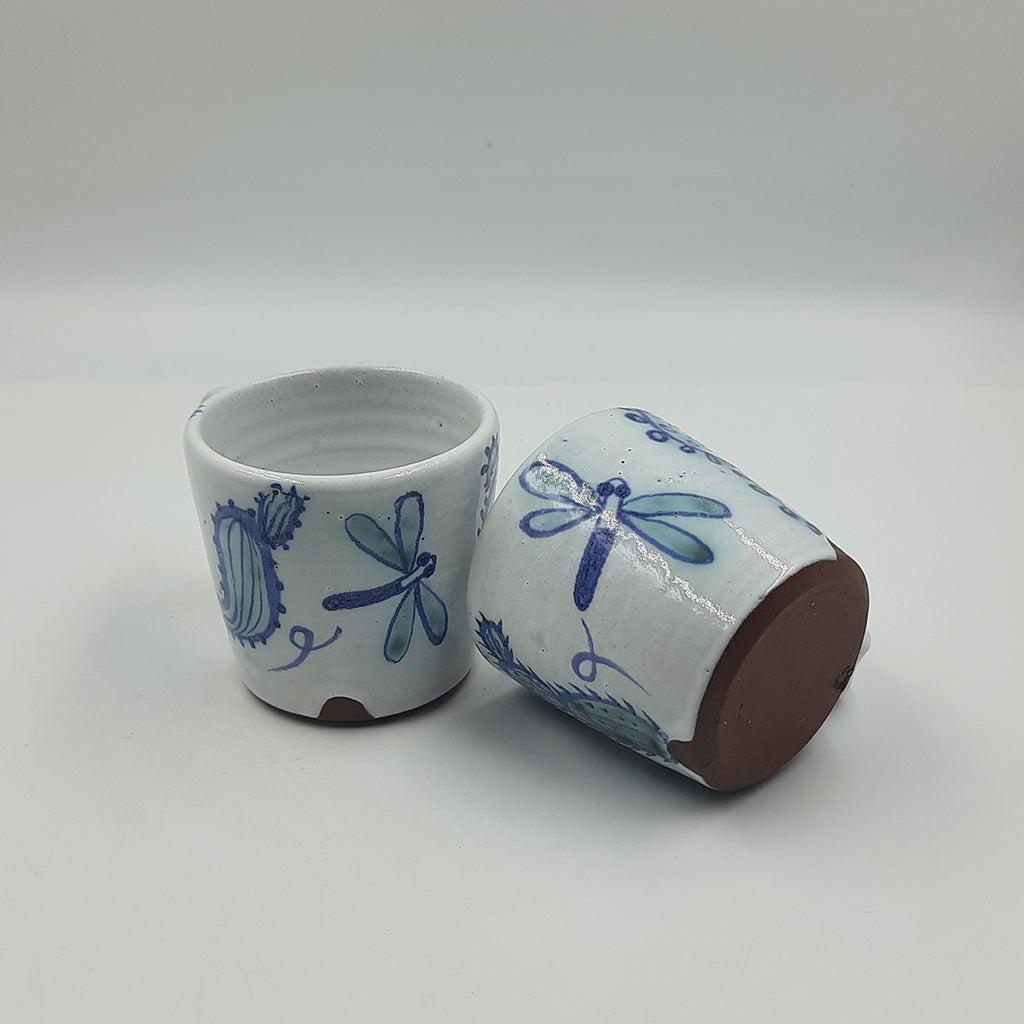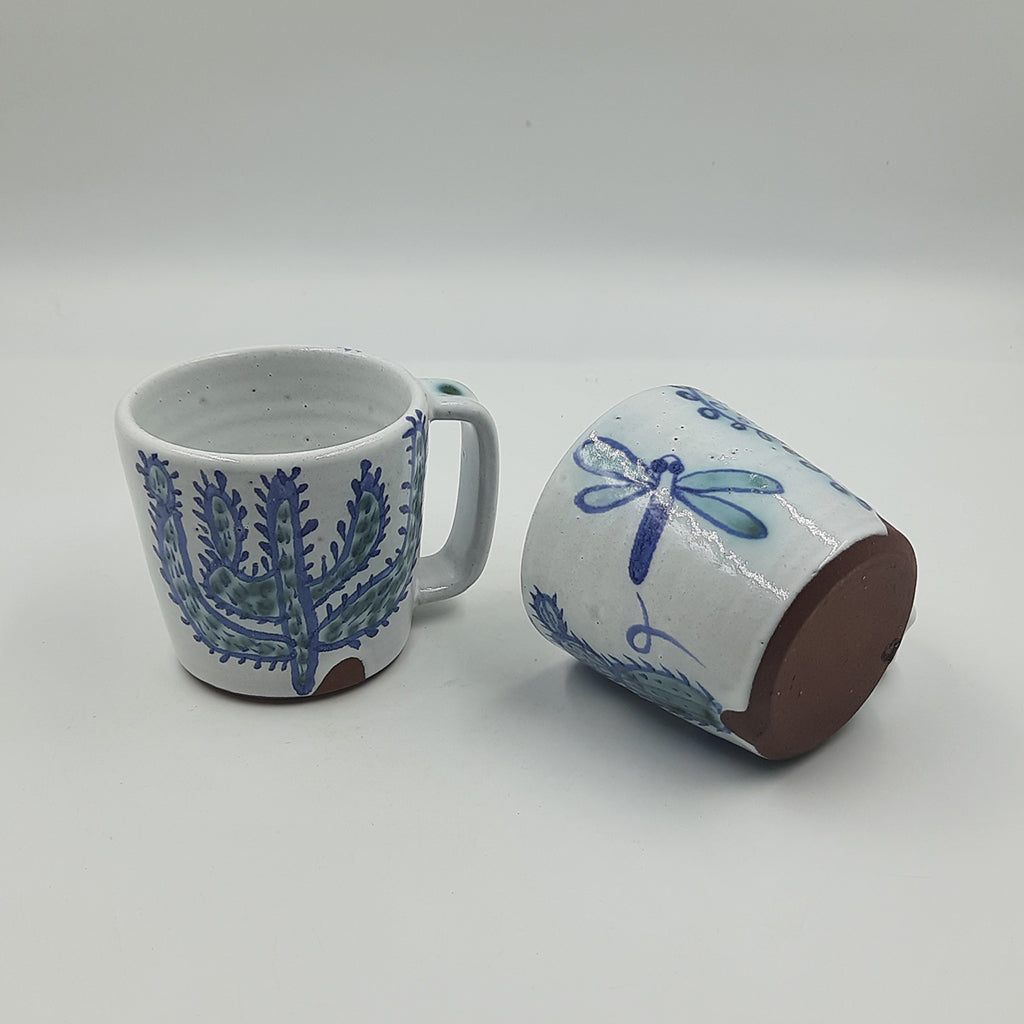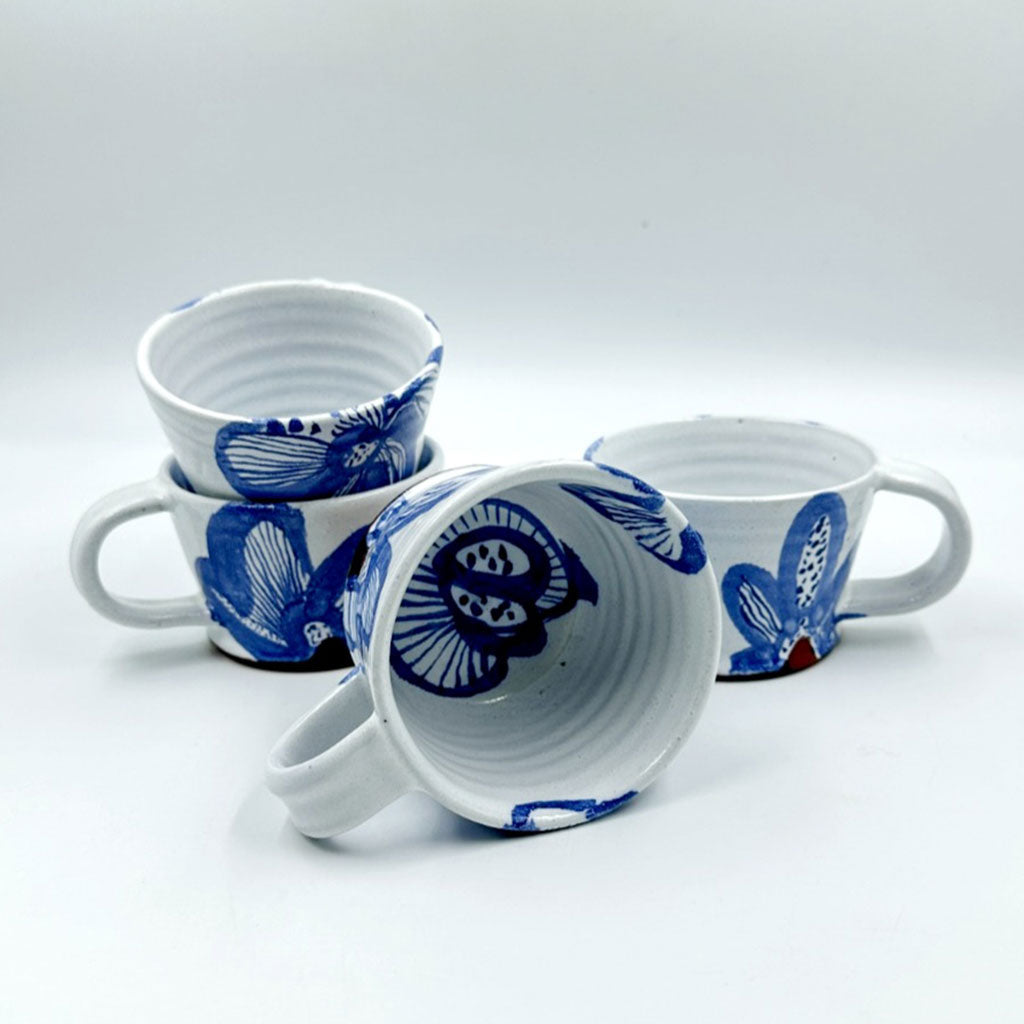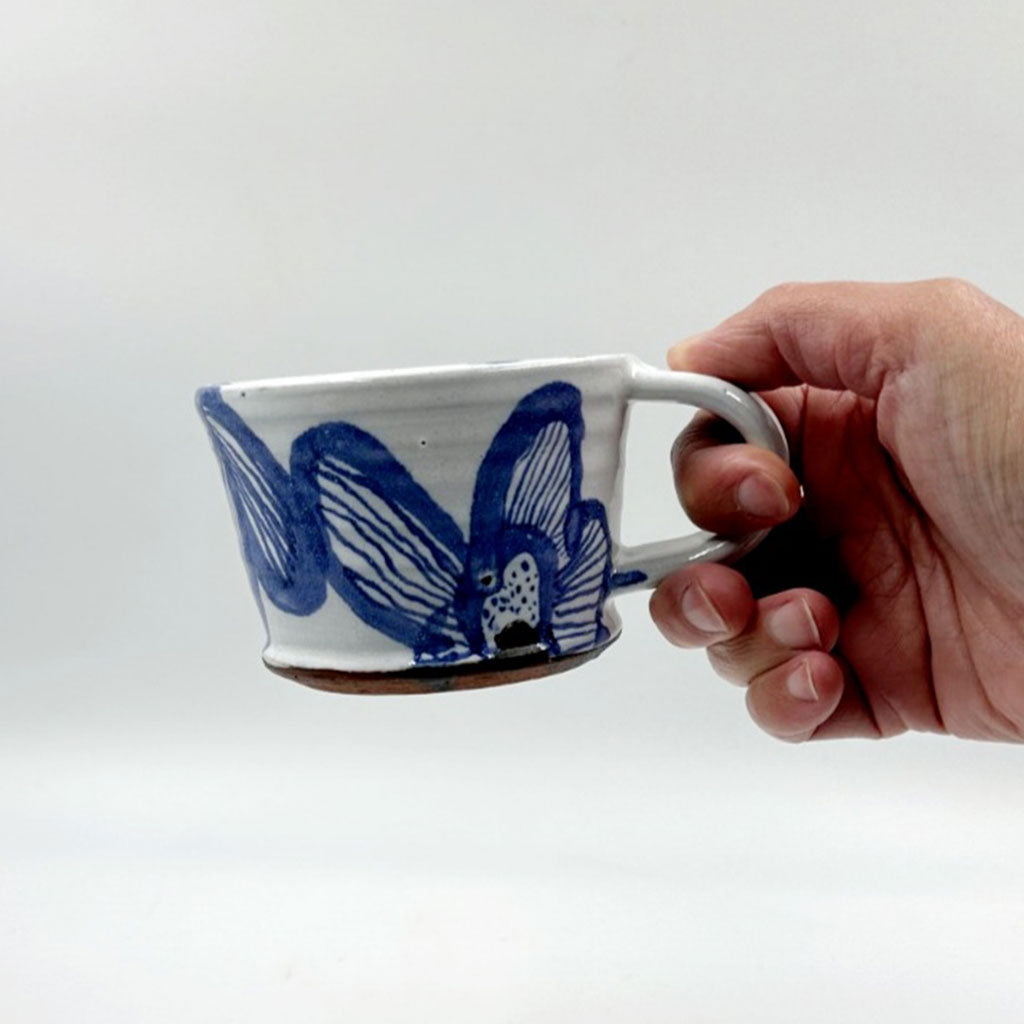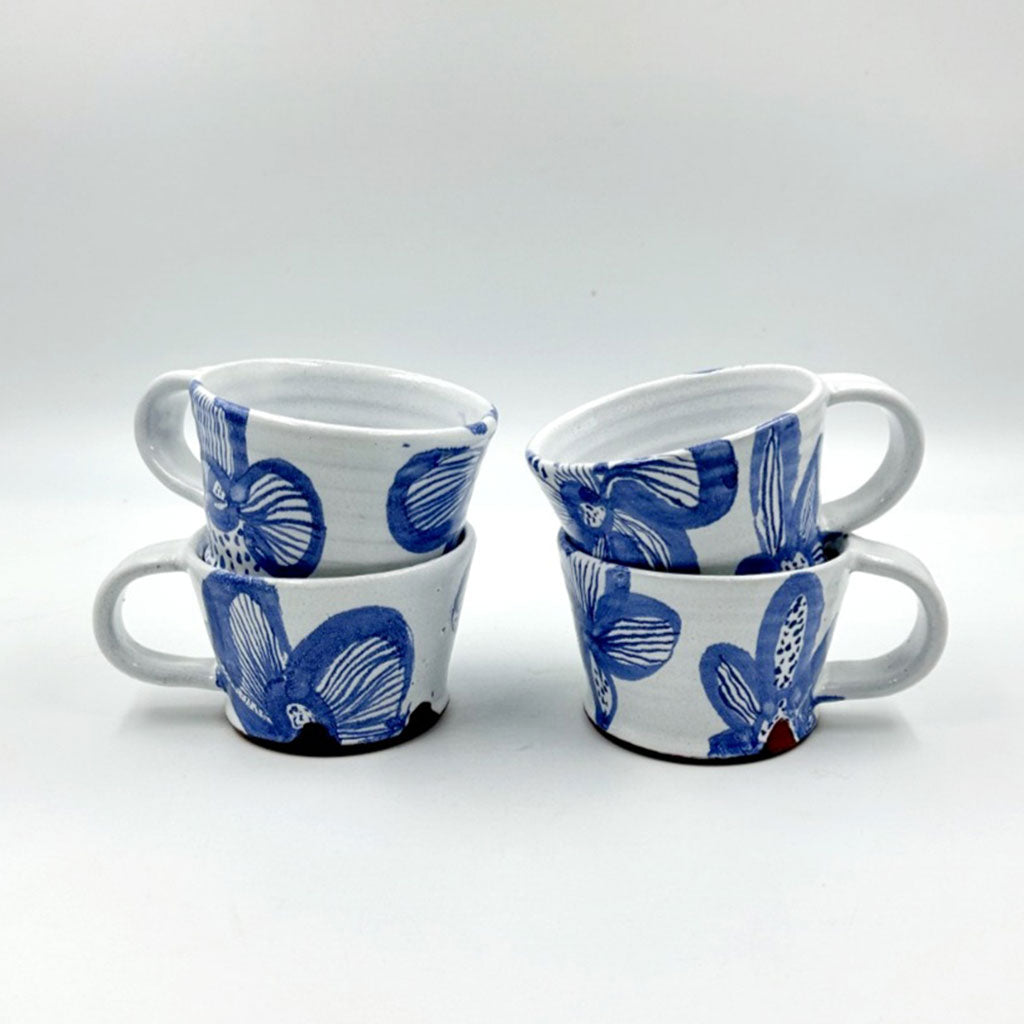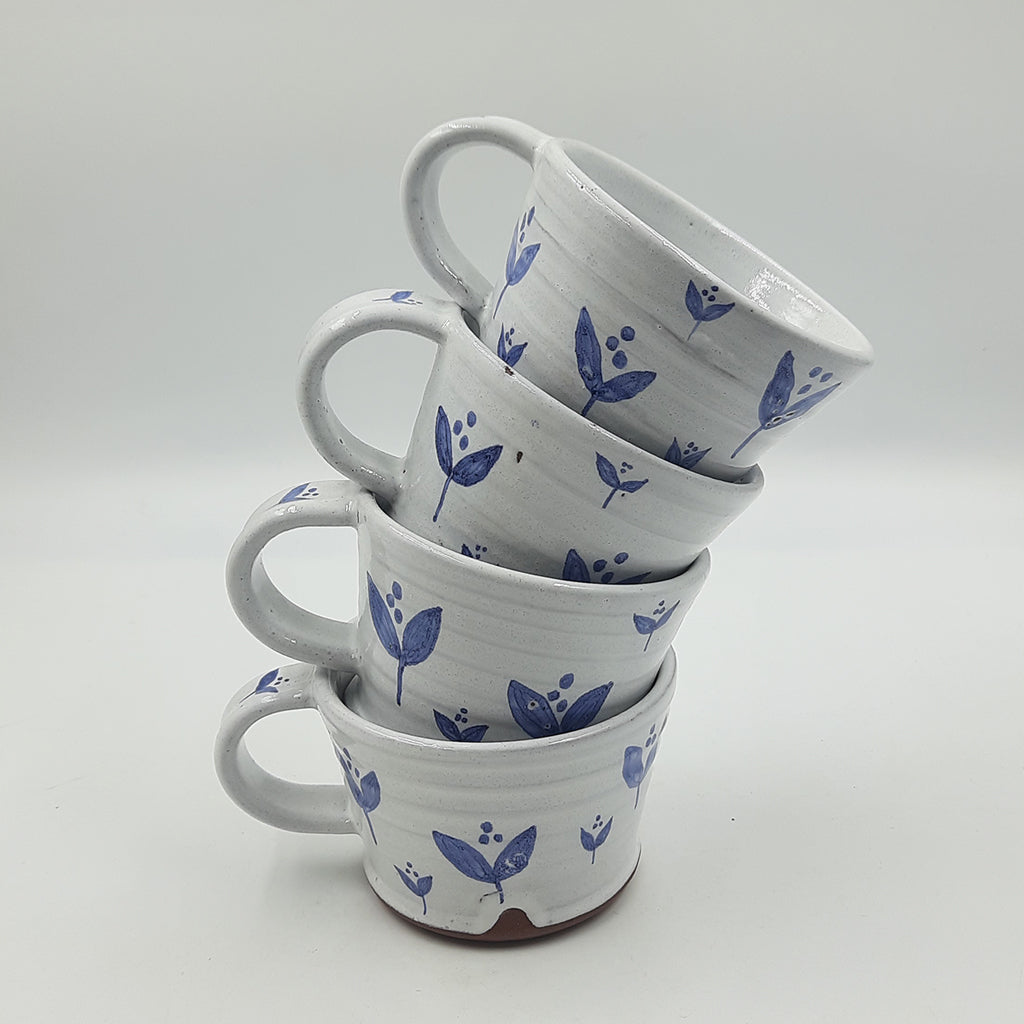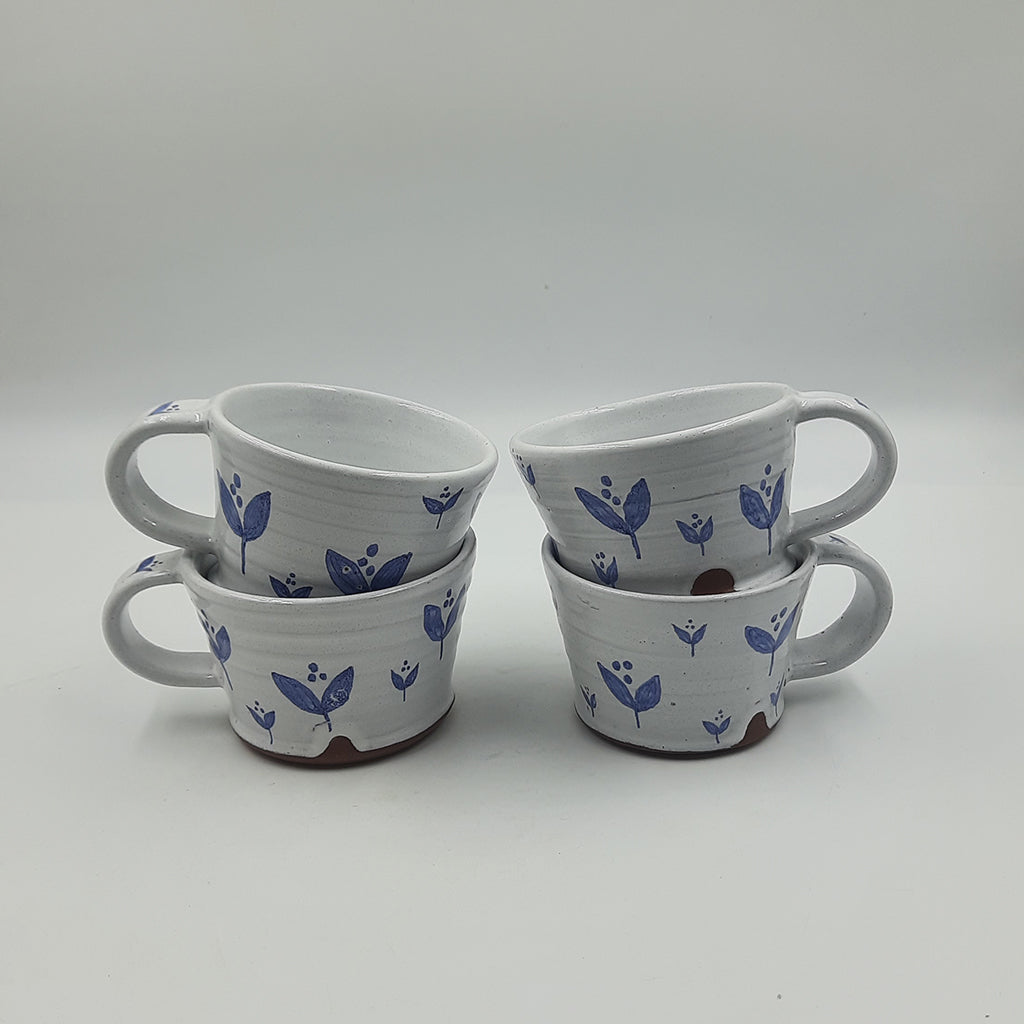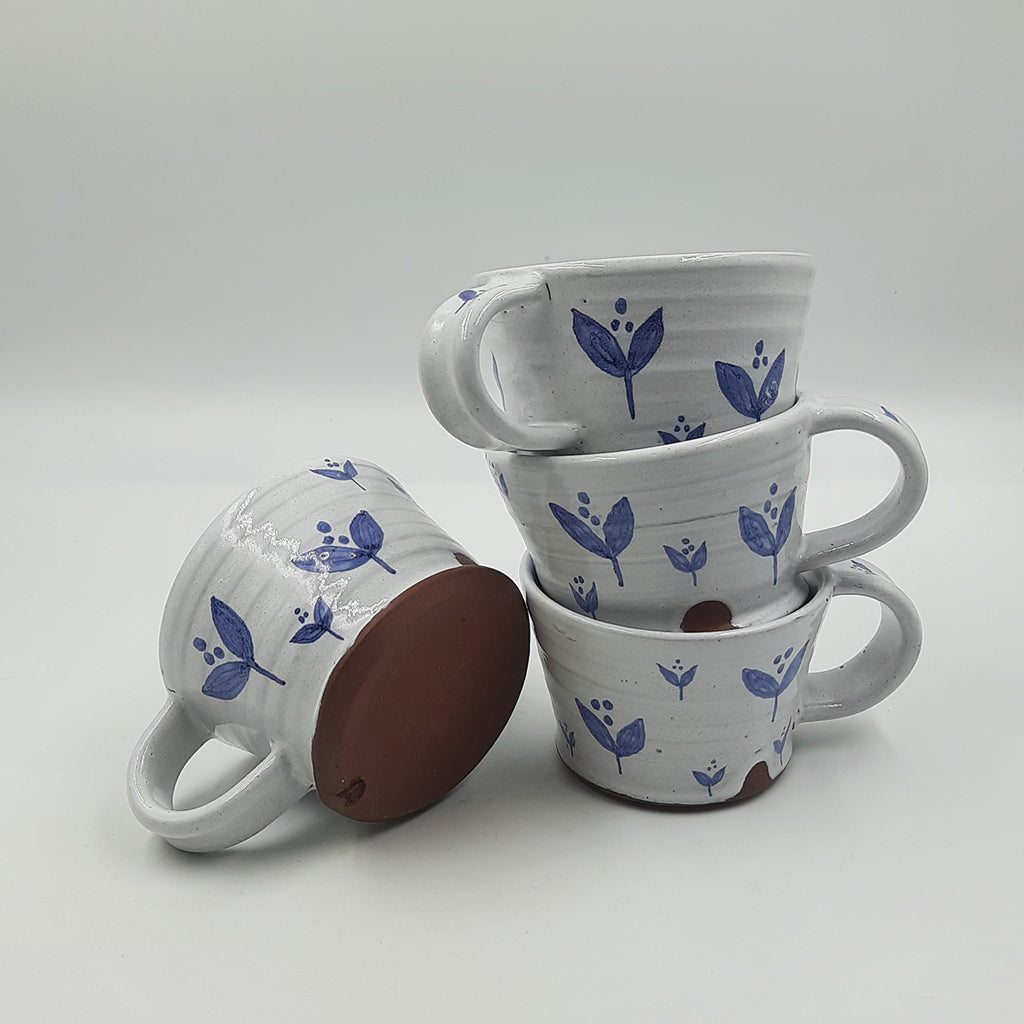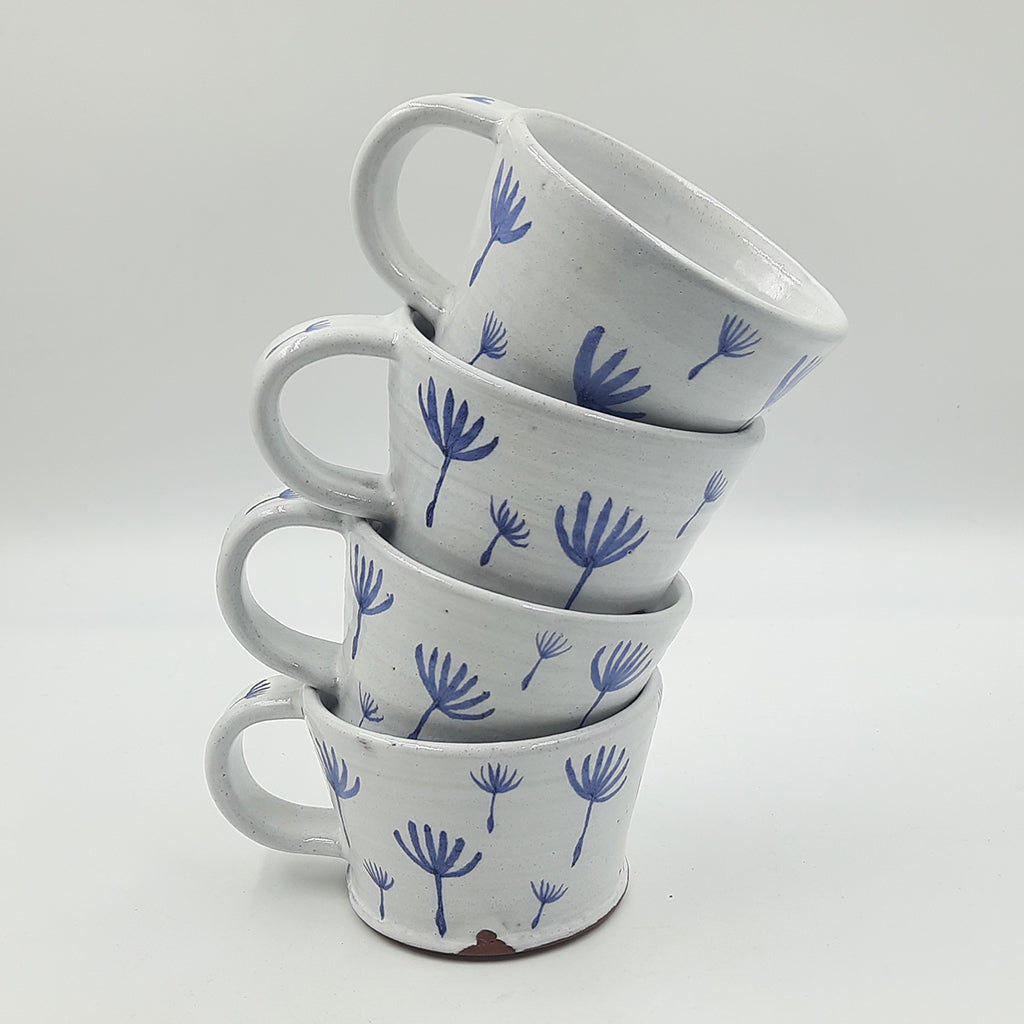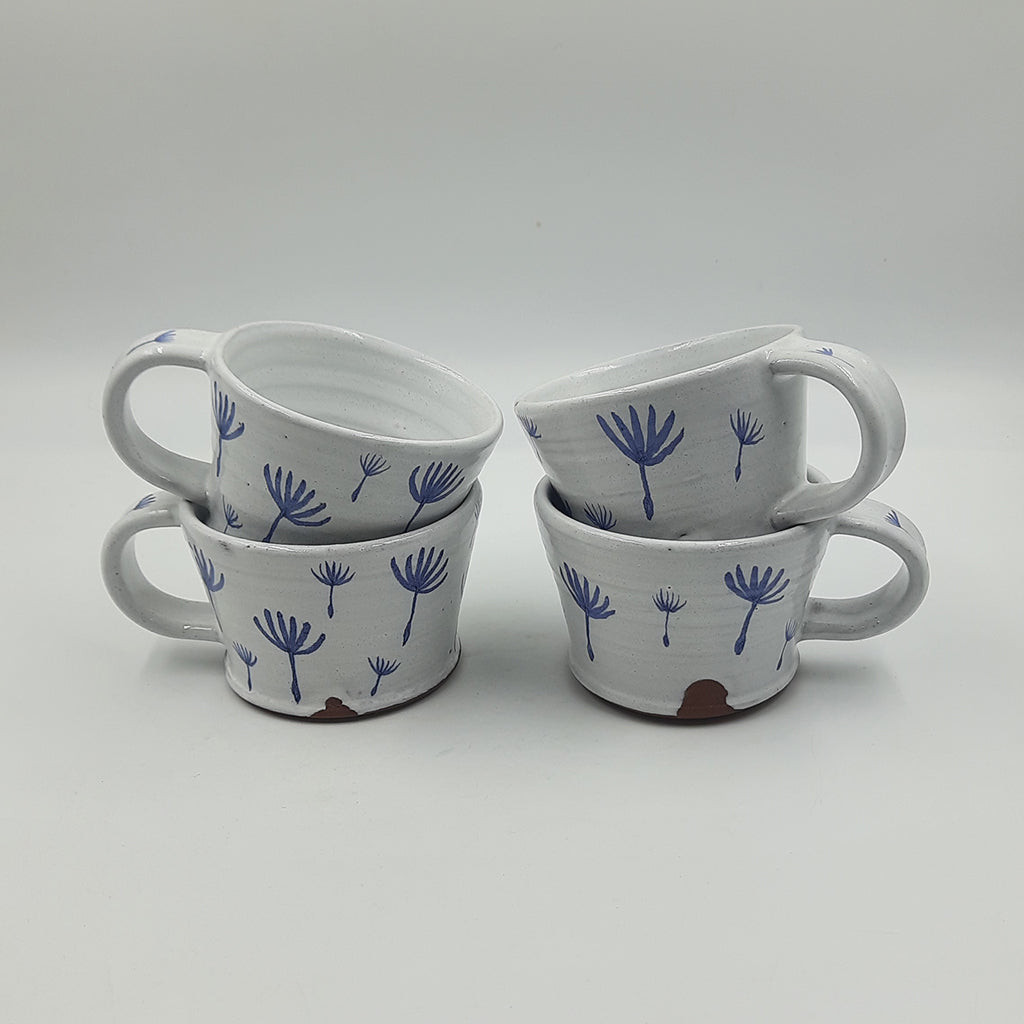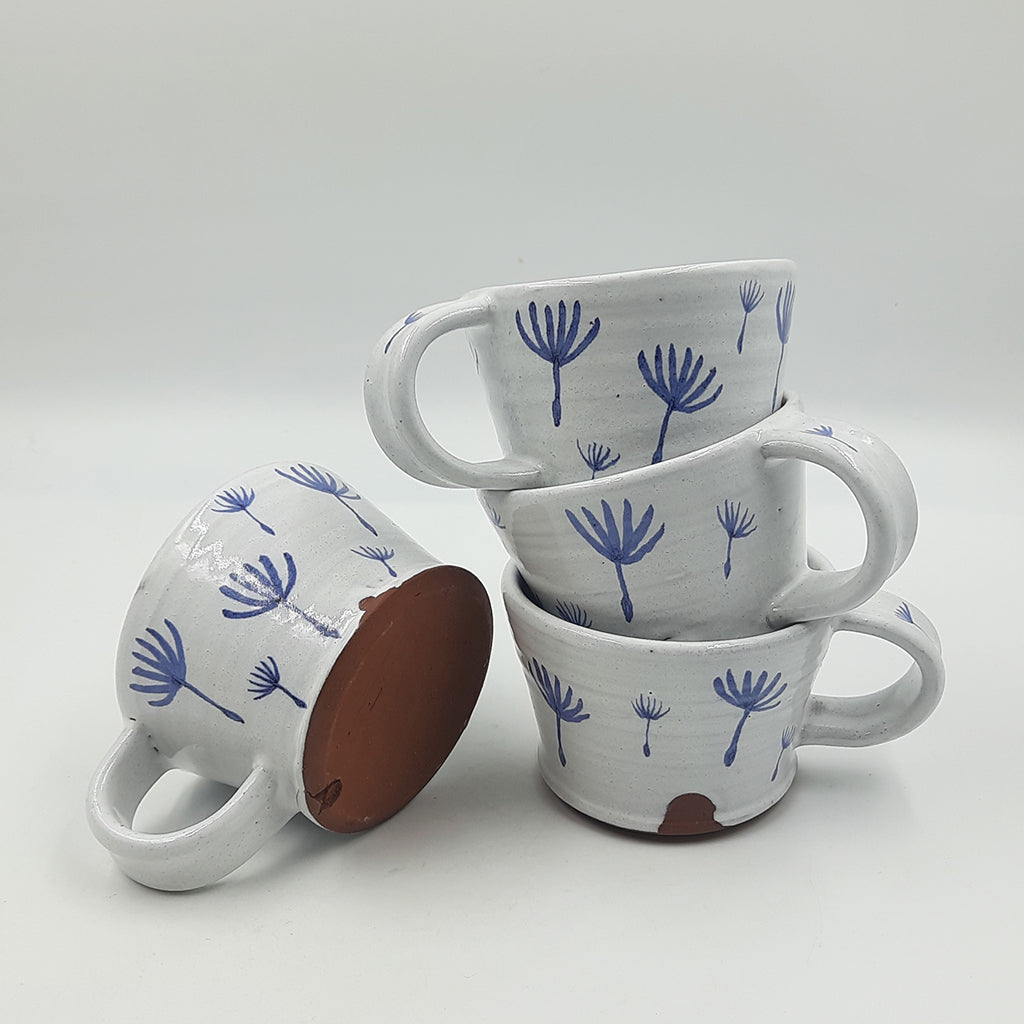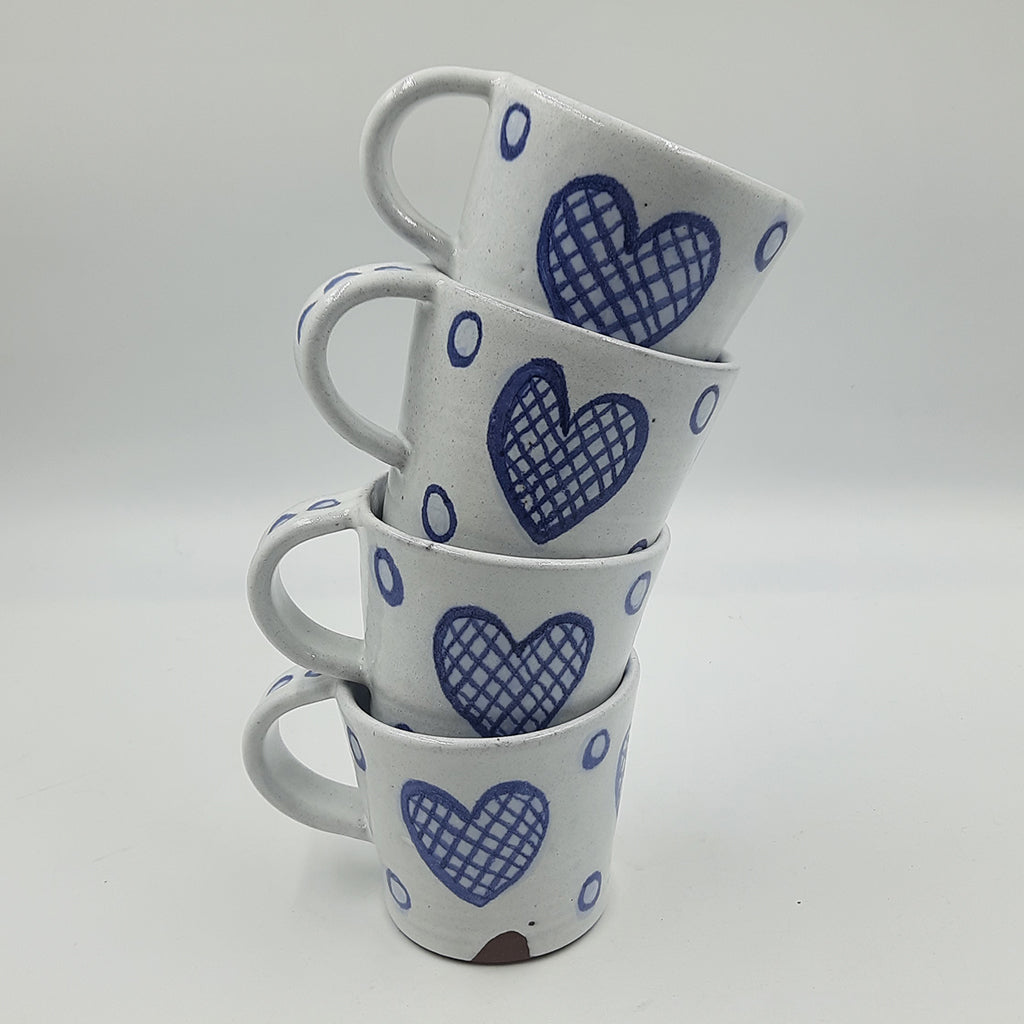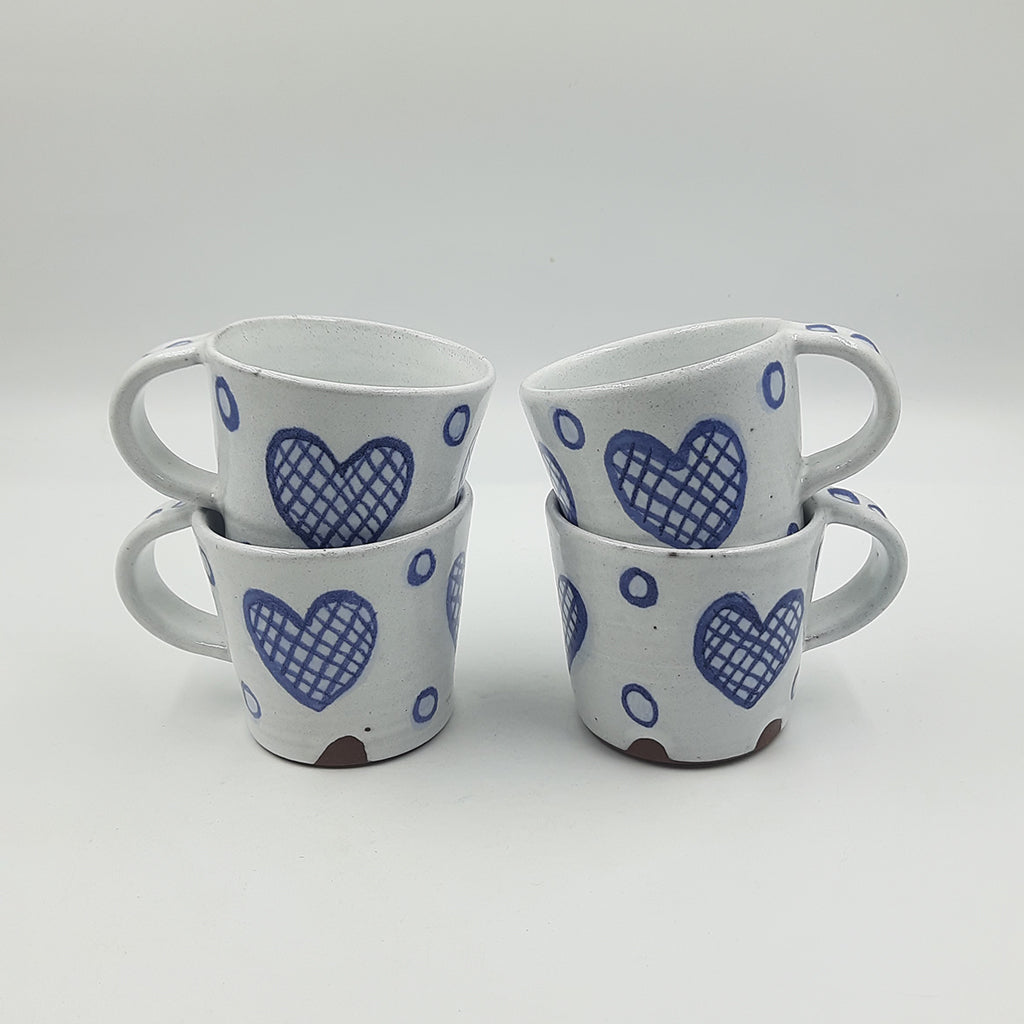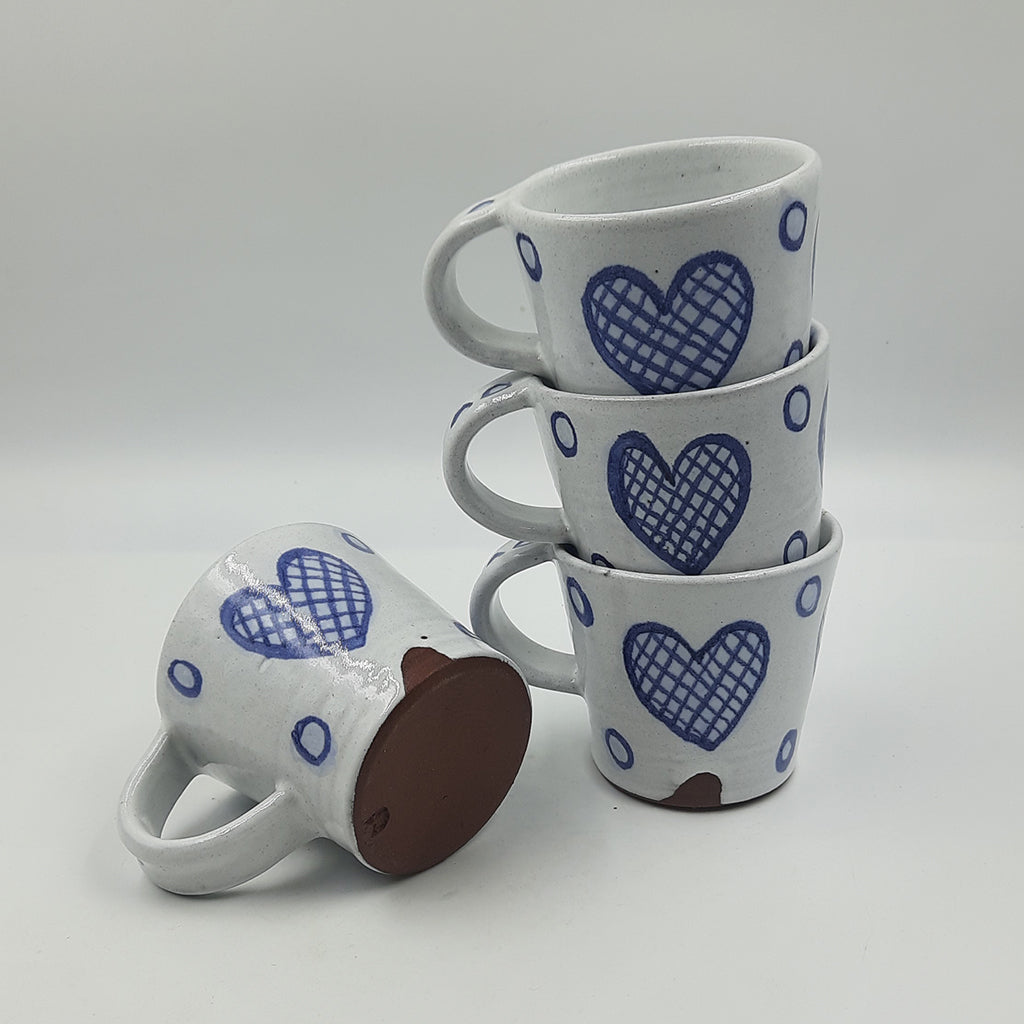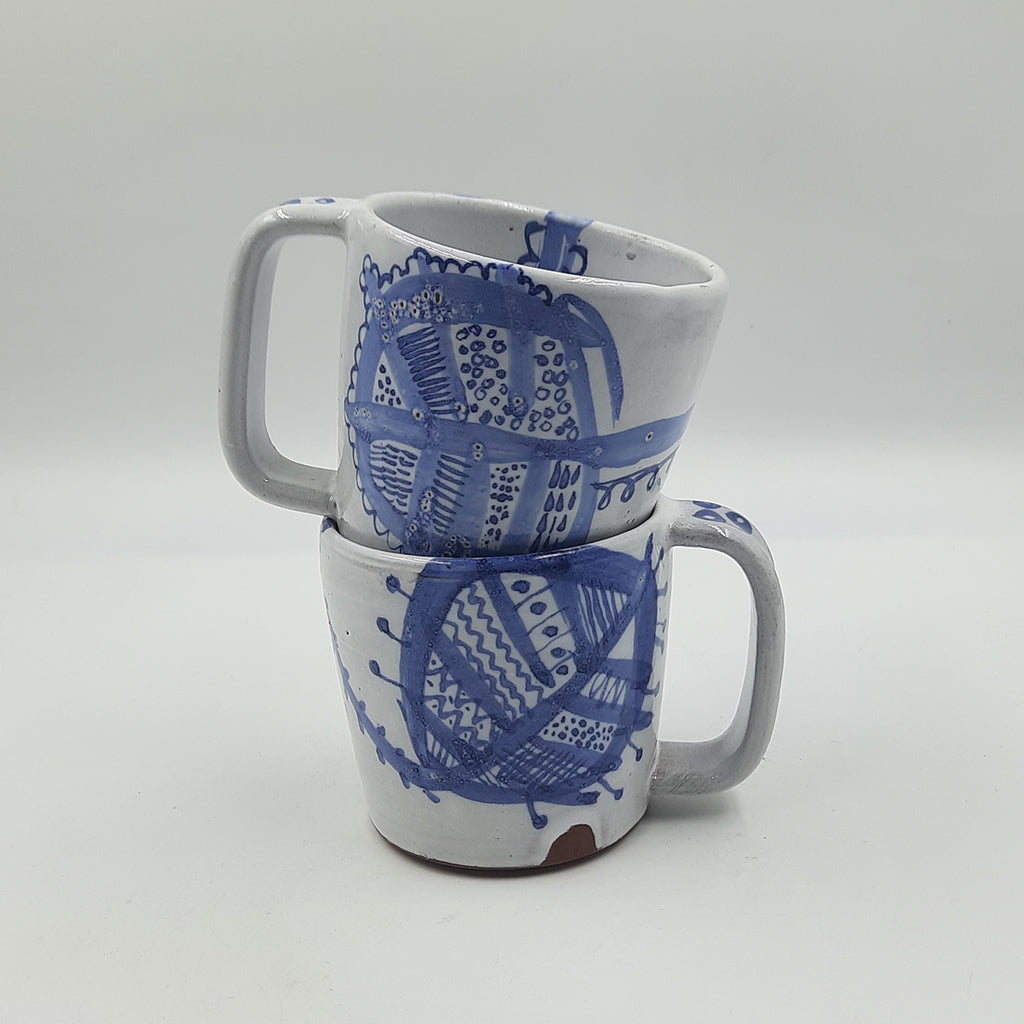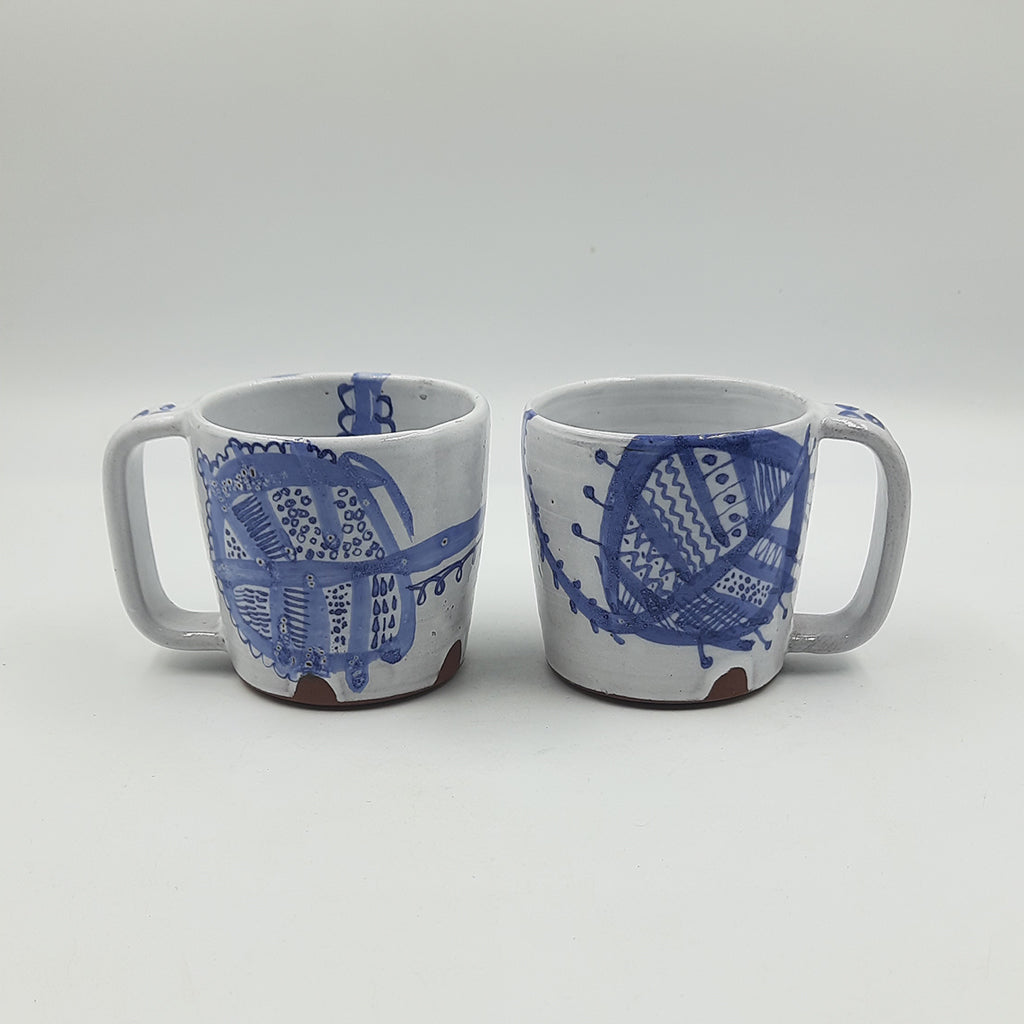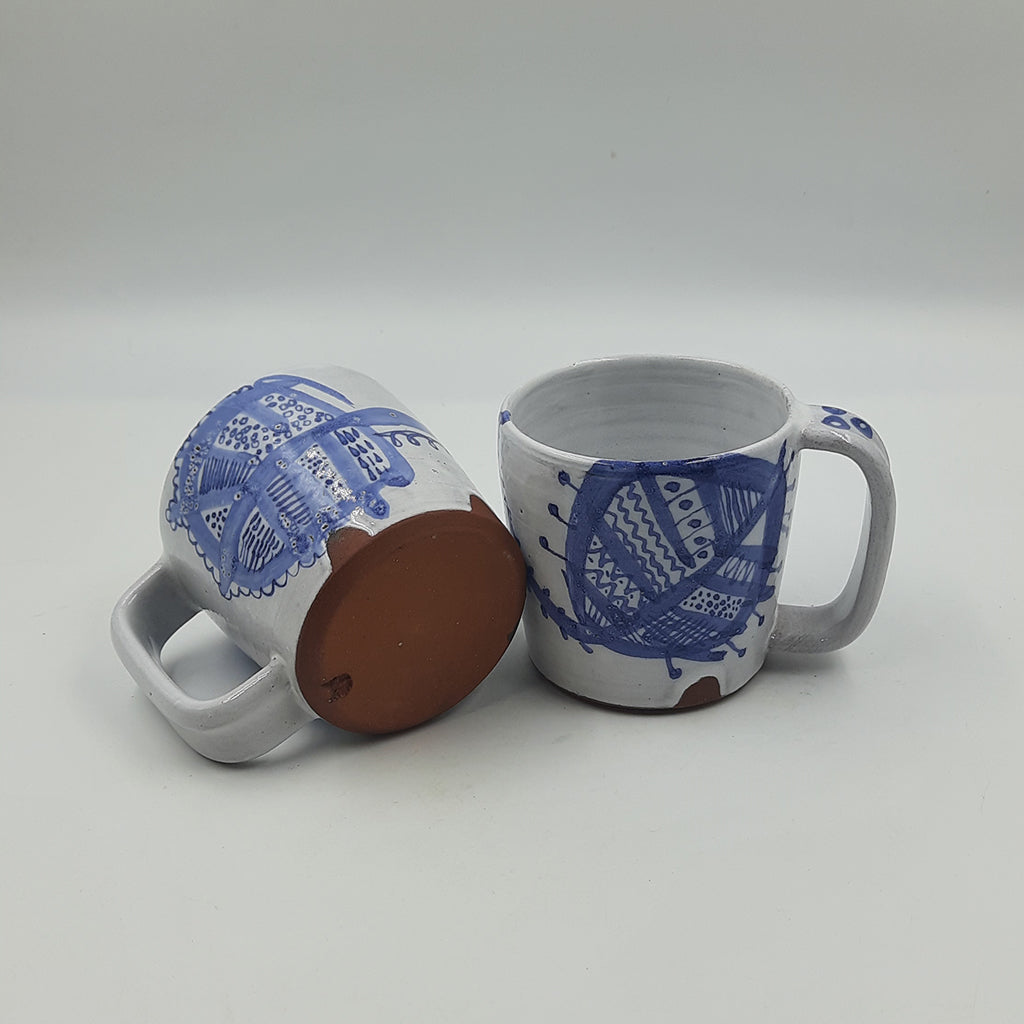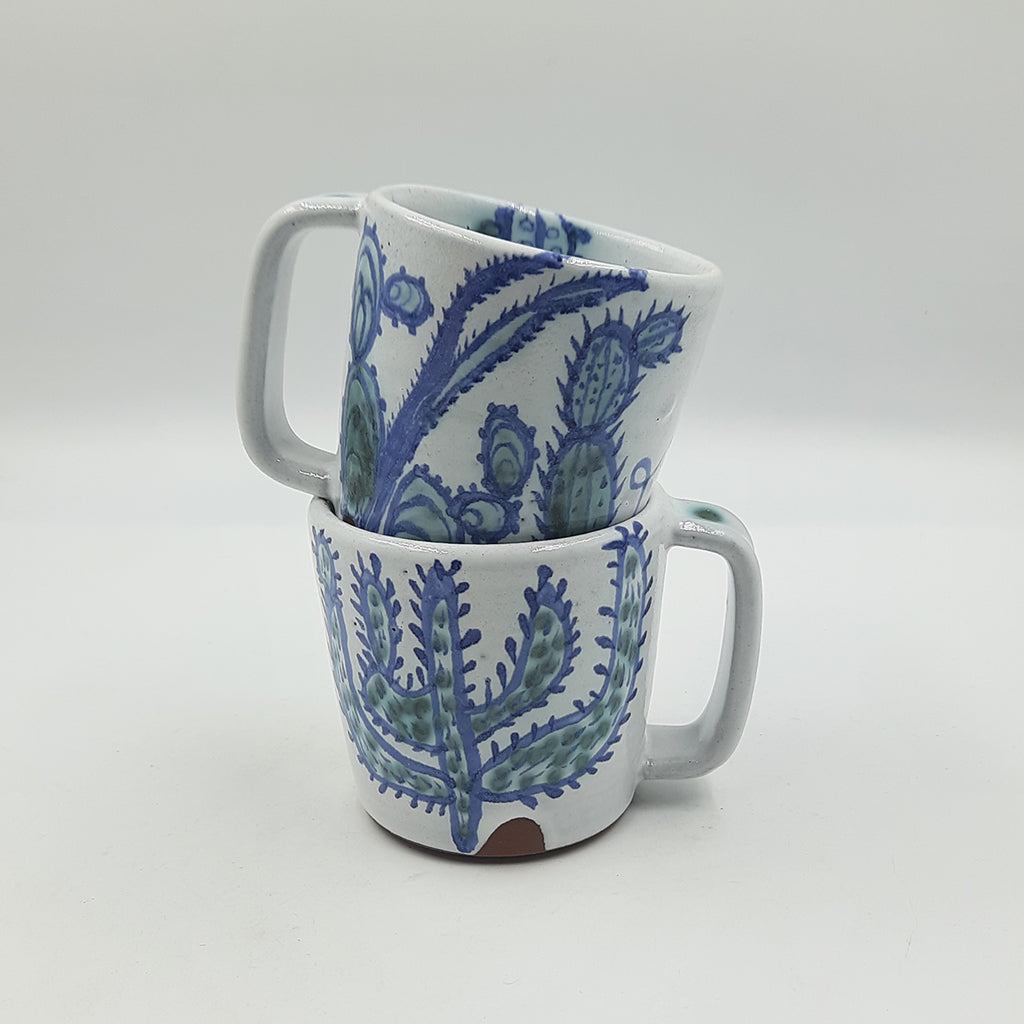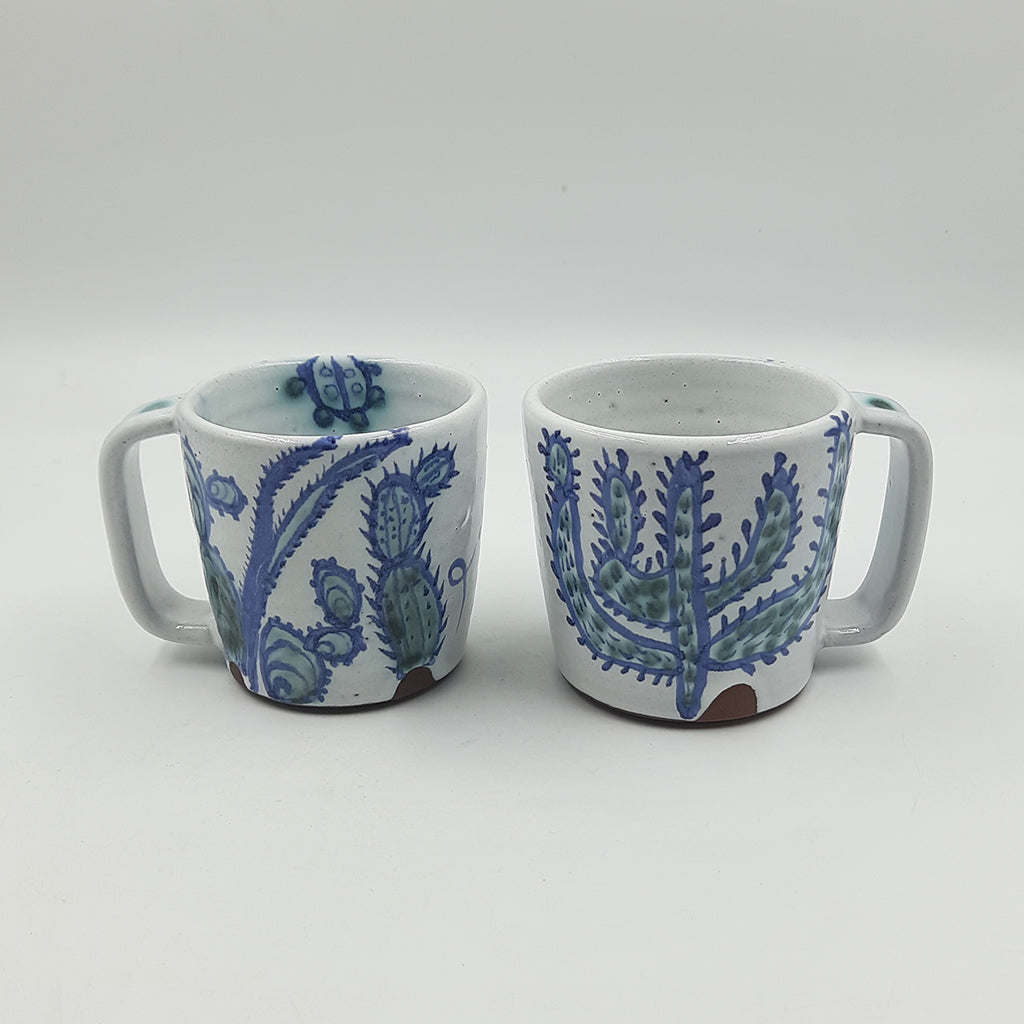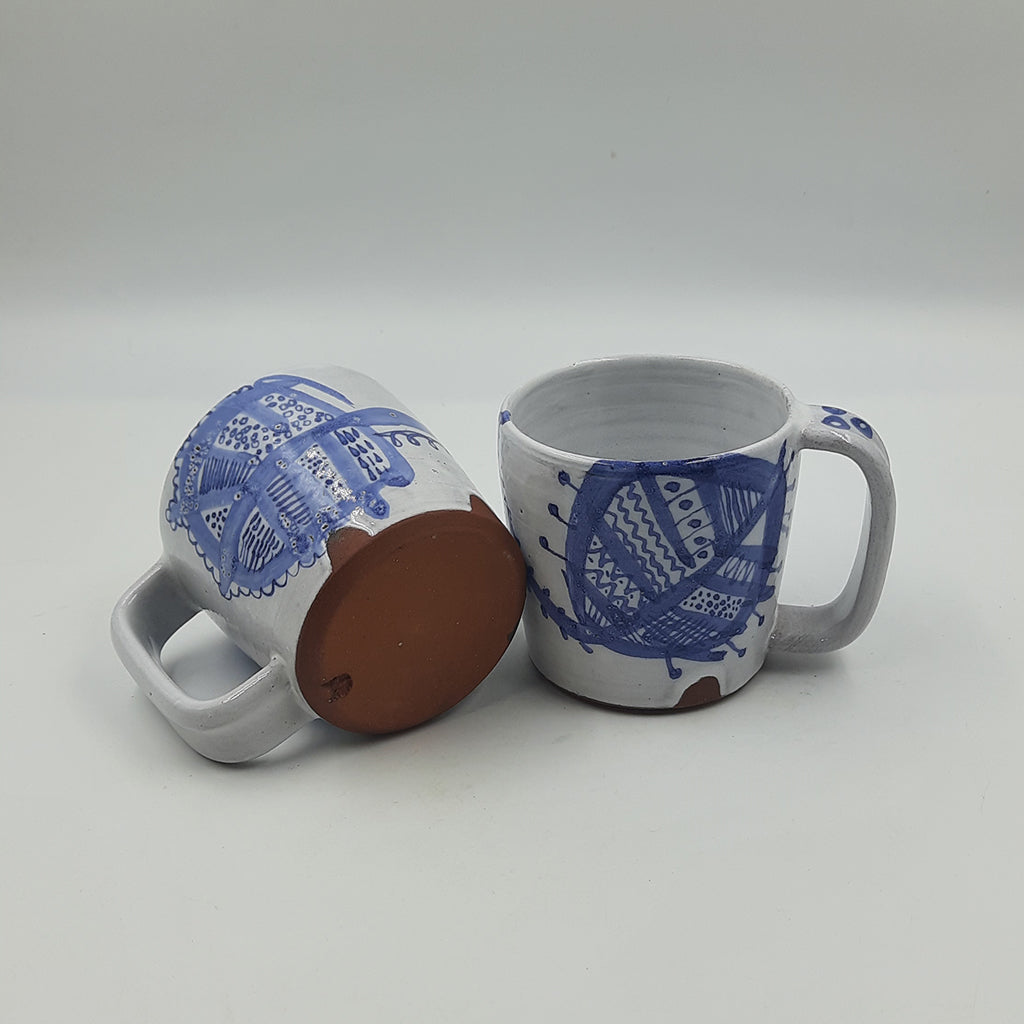 Blue And White Coffee Mugs- Assorted Motifs
Assorted mugs hand painted with motifs ranging from a happy cactus to hearts to dragon flies to our signature absy motif.
These mugs are hand thrown and hand painted in our mountain studio on glazed red earthernware.
Each piece bears our cat stamp as a signature.
Price listed is for the price of a single mug.
Design will be subject to availability as these are all limited pieces.
Hand wash with mild detergent and dry before storing.
Dishwasher and Microwave not recommended.