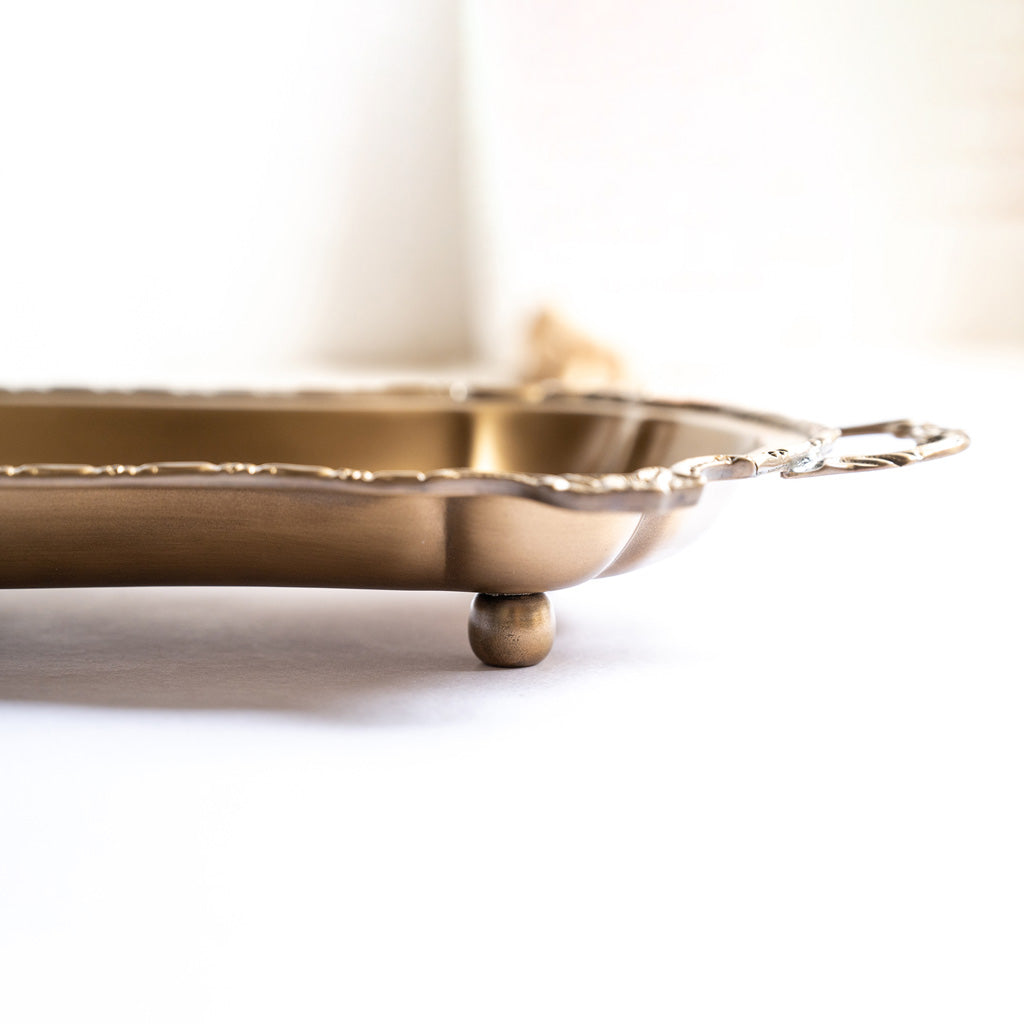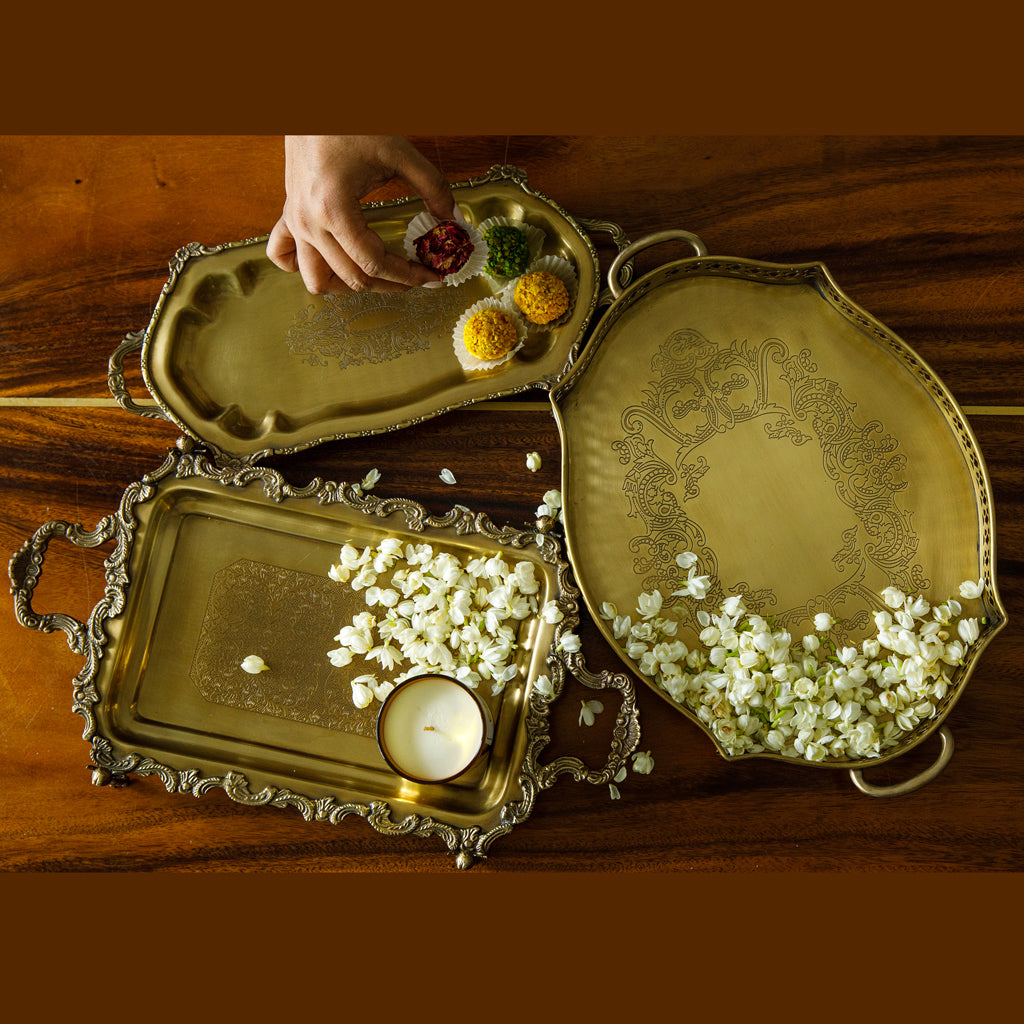 Contoured Brass Tray
Our lovely tea tray is sure to inspire your mornings and add a touch of regality to your home.
With its curved framework around the edges and intricate floral rim, this tray is a true masterpiece of design. Crafted with exceptional attention to detail, it boasts cast brass handles that add to its overall elegance and charm.
This tea tray is perfect for indulging in your favourite tea or coffee with snacks at any time of the day. It comfortably holds 2-3 glasses, making it ideal for intimate gatherings or for a solo tea session in the comfort of your own home.
But the versatility of this tray extends far beyond its use as a tea tray. It can also be used to serve a healthy platter of fruits in style, taking advantage of the many health benefits of brass to boost your immunity. The tray's solid construction ensures it can carry a considerable weight without losing its shape or form.
And when not in use, this multi-functional tea tray can be repurposed as a decorative catchall tray on your dresser, providing an elegant solution for storing your everyday essentials. It's truly a statement piece that can enhance any space in your home.
Material  - Brass
Finish      - Antique Gold
36 (length) x 15.5 (width) x 4 (height) cms
Care instructions: Wash with mild soap, if needed and dry immediately. Do not scrub or keep immersed in water as the gold colour may change.
Product Attributes: As it is handmade, there may be slight differences in texture, color and size of the product. Our artisans finish each piece individually by hand. Hence, the variations are an inherent nature of the process and add uniqueness to the product.