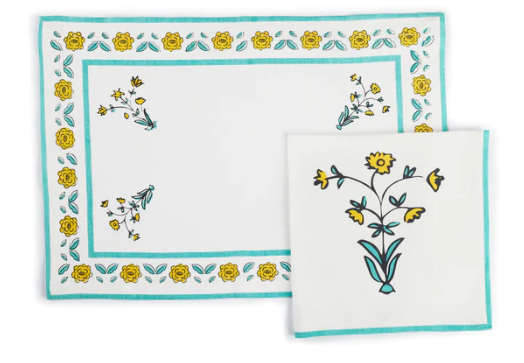 Iznik Table Mat and Napkin set
Iznik Table Mats and Napkin sets are inspired by the traditional Turkish ceramics known as Iznik.
Each set is printed with motifs from Iznik pottery outlined with  Indian laburnum flower motifs. Made from high quality linen and hand screen printed these table mats will add magic and splendour to your table.
Sold as a set of 4 mats and 4 napkins
Tablemat - 20" X 14" Napkins - 20" X 20"
Dry Clean Only