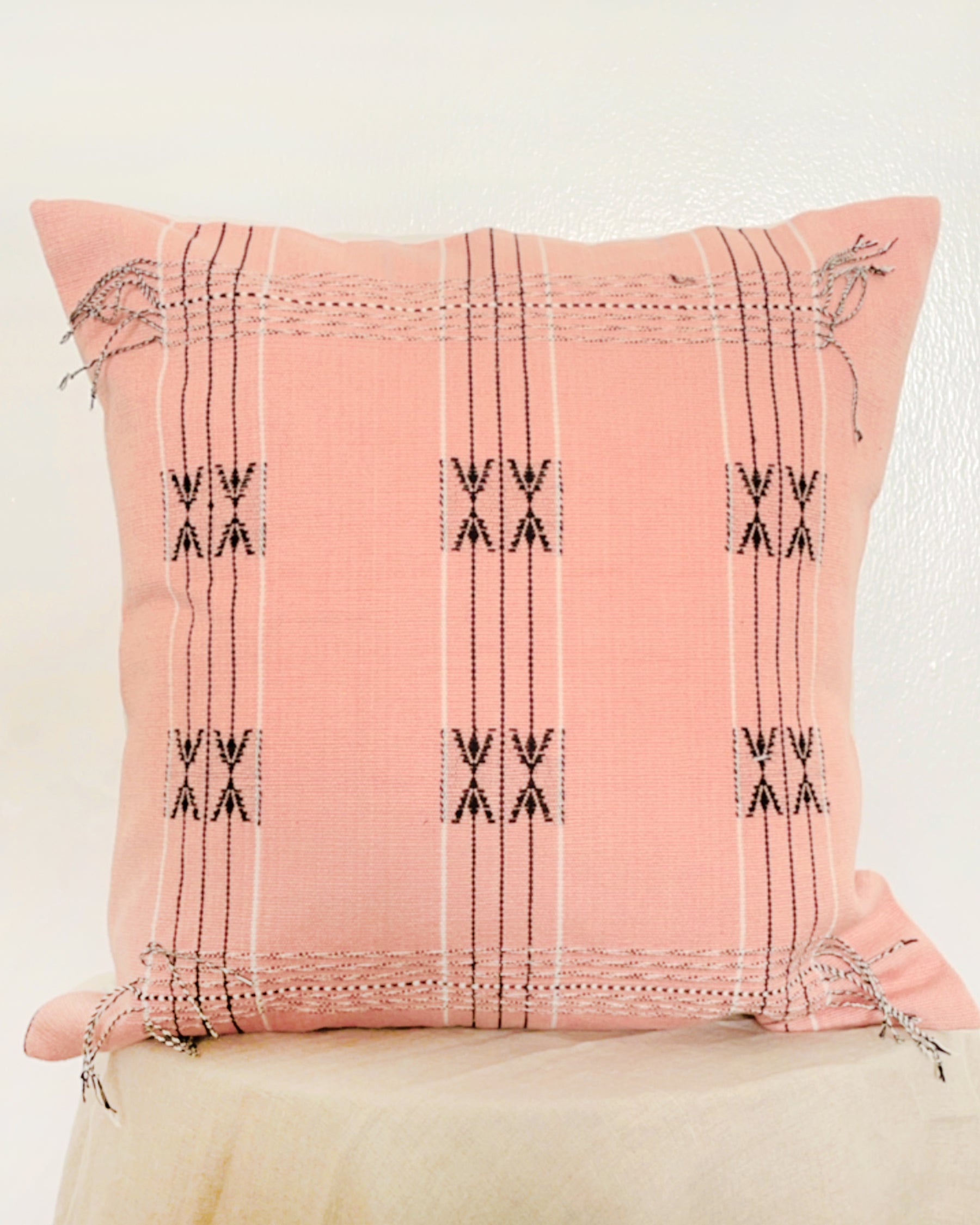 Ghotovi
Our naga cushions comes from the rich tradition of art and craft rooted in east of India.
The back strap loom or loin loom is supposed to be one of the oldest methods used for weaving cloth.
Naga textiles are characterised by lines, stripes, squares and bands with geometric shaped motifs adorning them.

Cushion cover size 40 x 40 cm