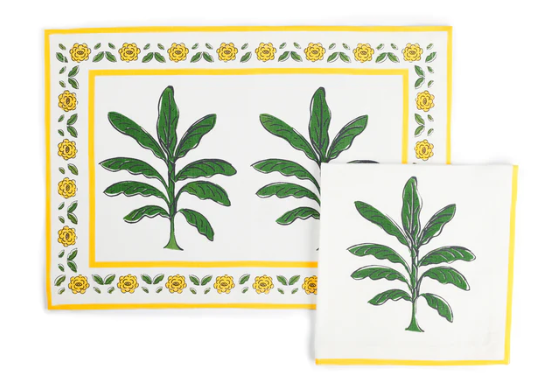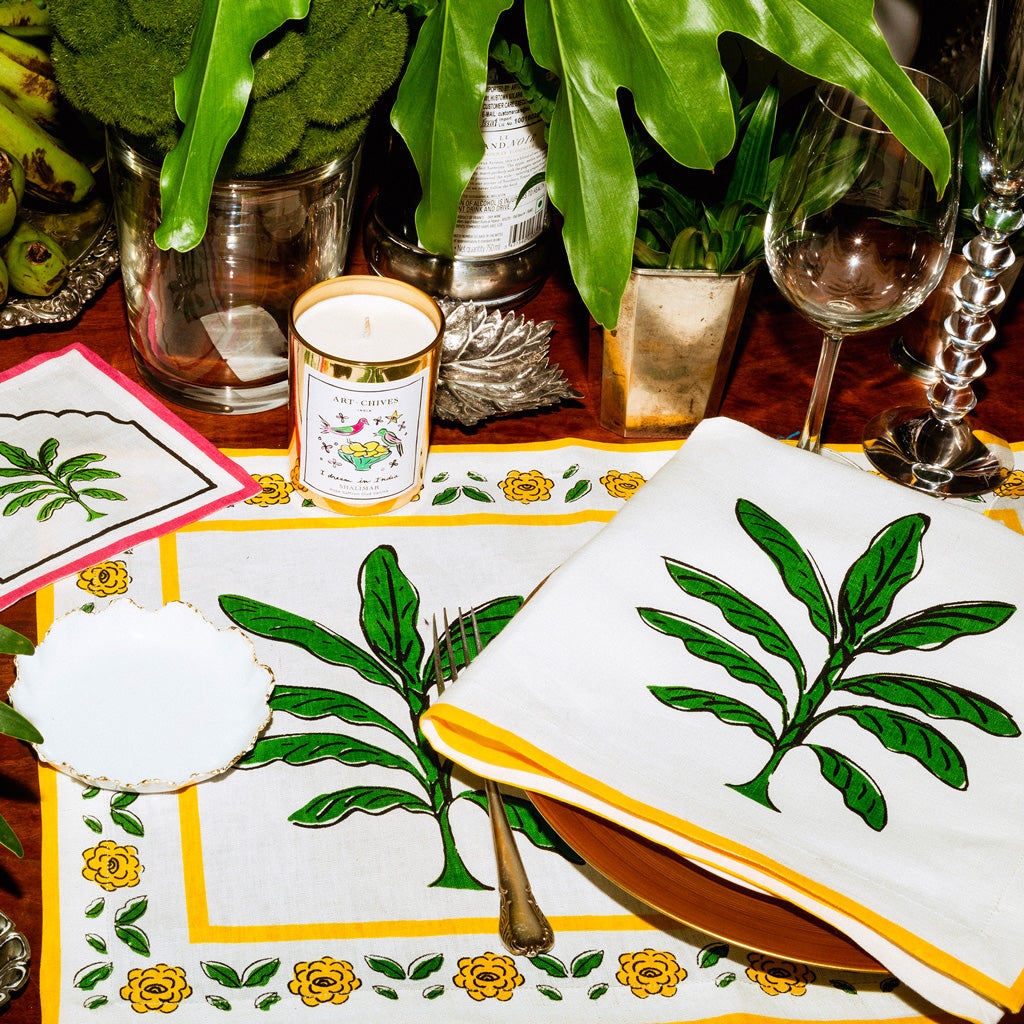 Palm Table Mat and Napkin Set
Our Palm Table Mats and Napkin sets are hand screen printed with the majestic Palm Leaf motif and outlined with a glorious yellow Indian Laburnum flowers. 
This will make your tables look lush and verdant, making it perfect for a  spring or summer event.
The palm leaves and yellow laburnum flowers featured on these designs are a beautiful way to celebrate our great mother earth as she blooms into her summer months.
Sold as a set of 4 mats and 4 napkins
Tablemat - 20" X 14" Napkins - 20" X 20"
Dry Clean Only