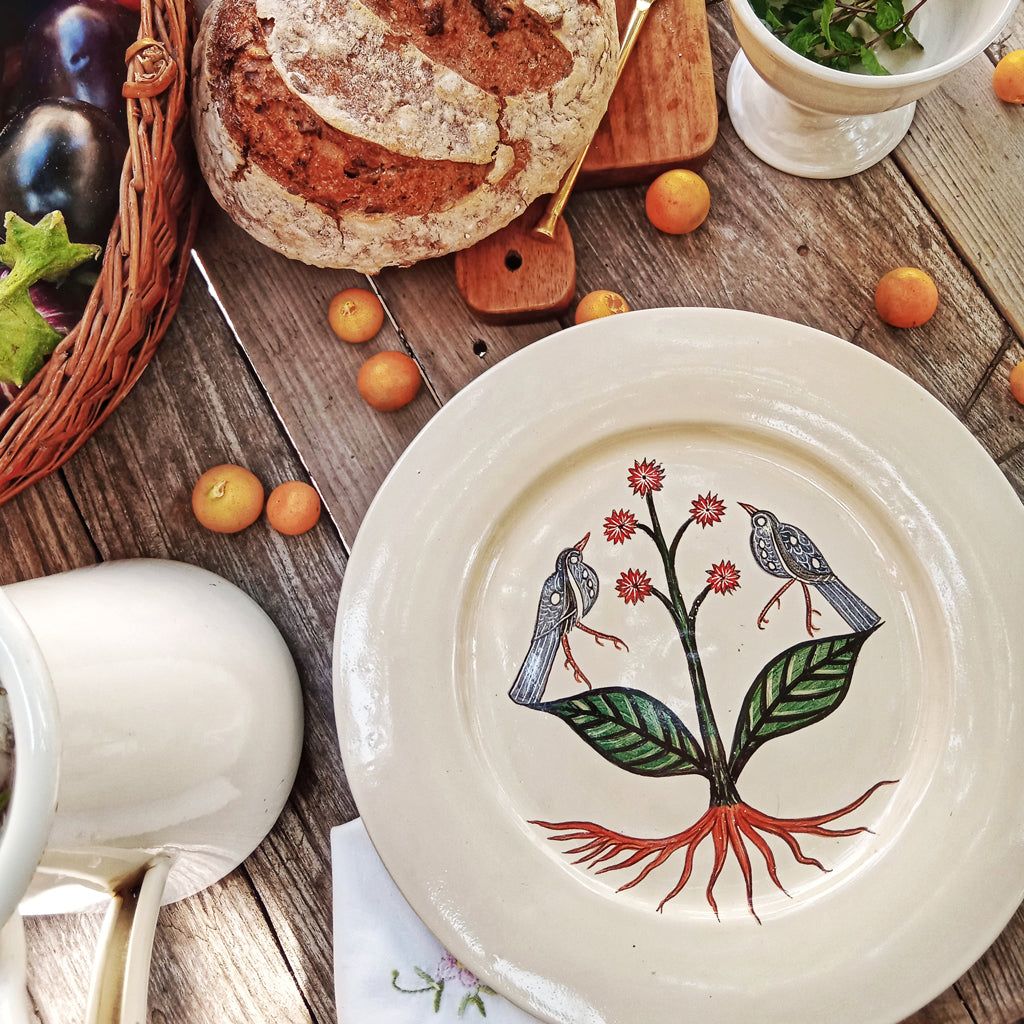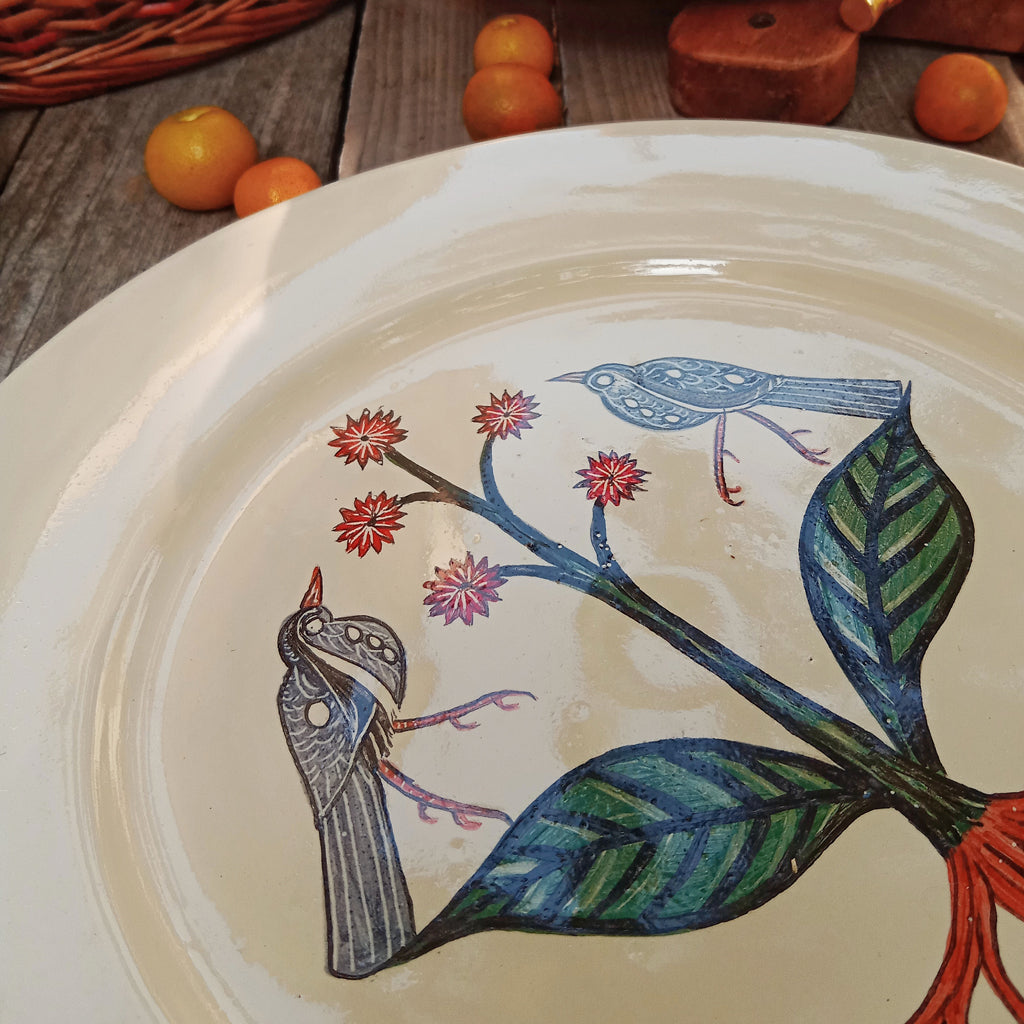 Birds and Plant Plate
A plate painted in a verbascum plant and birds motif inspired by an illustration from an Arabian version of the Materia Medica.
The Verbascum Plant is illustrated in a  Medieval Abbasid manuscript dating back to 1224 CE. This is a translation of the Latin Materia Medica manuscript on healing and natural medicine. Verbascum flowers have been used in traditional medicine for centuries.
Each piece is 100% hand made from start to finish.
Our glazes are lead-free and non-toxic.
These plates are great for entrees, salads. Desserts and tea-time treats.
Each plate comes individually packed  in a hand crocheted bag made of jute.
They make excellent gifts as souvenirs from the region or as collector's items in your own home.

DIAMETER: 11 Inches approx. DEPTH: 1⁄2 inch
MATERIAL: Yellow Earthenware
GLAZE: Off-White