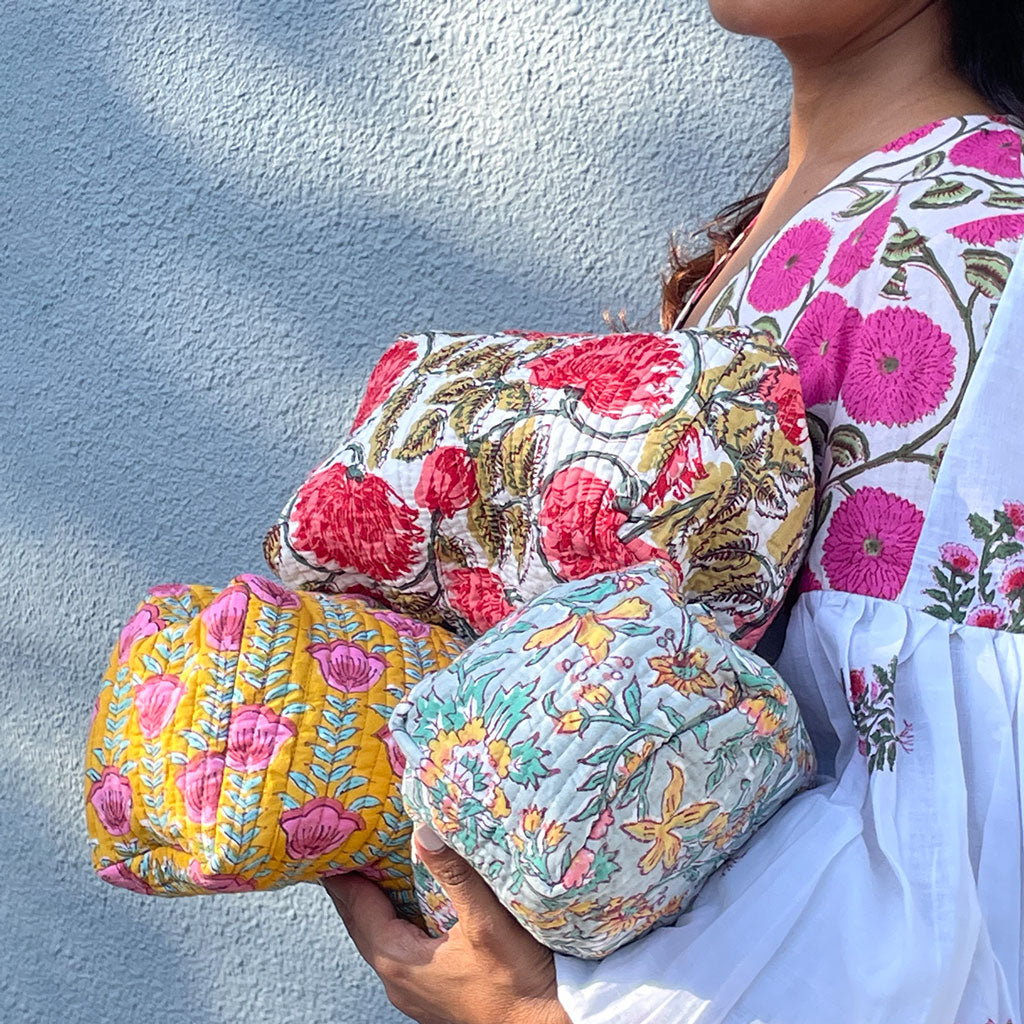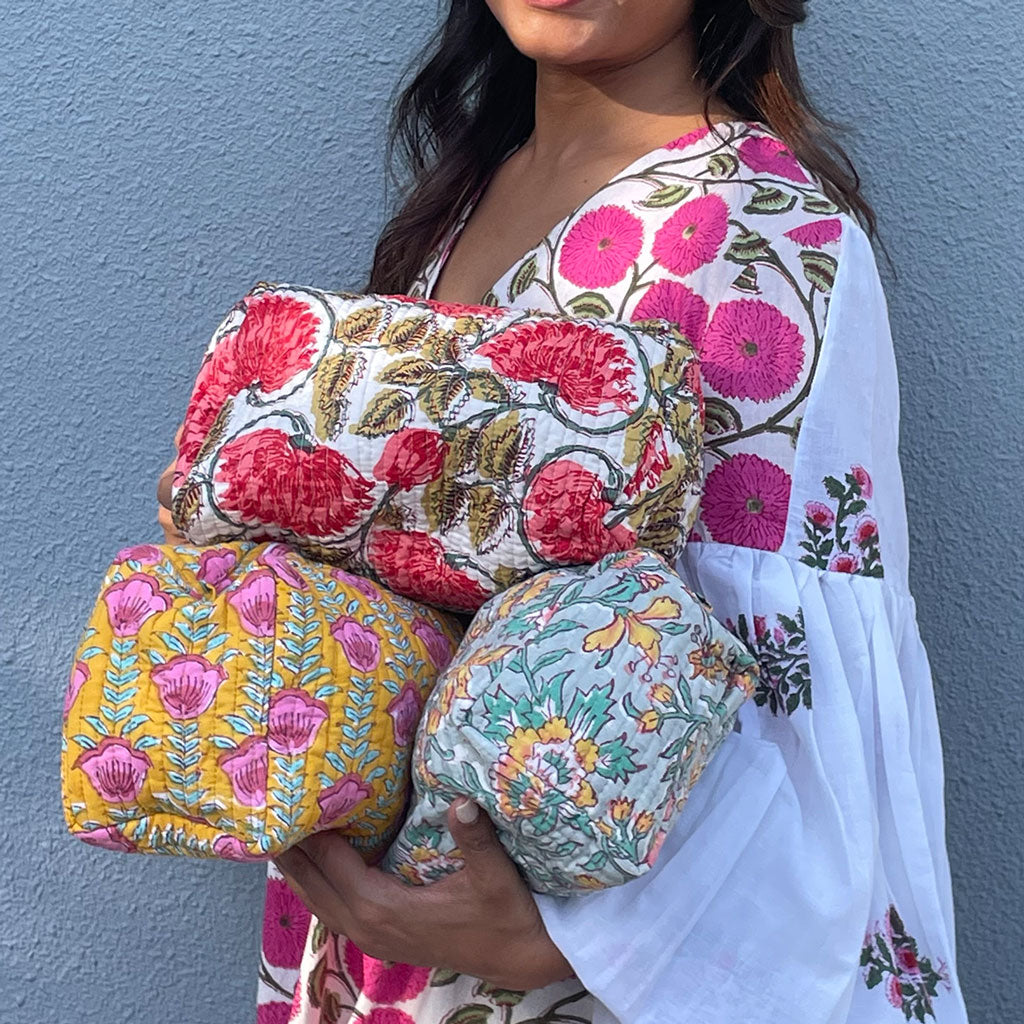 Block Printed Pouch
Discover an exquisite collection of meticulously crafted block-printed products that will elevate the ambiance of your abode. Immerse yourself in a diverse selection of block-printed items, including elegant table napkins, sophisticated table covers, charming pouches, quirky laptop sleeves, versatile tote bags, and more. Our curated range offers all you need to embellish your living space with a touch of timeless beauty.
Use Stylish block-printed Pouches to Organize Your Beauty Products 
Curate Home offers a charming collection of functional and fashionable blockprinted pouches. Explore our handcrafted blockprinted pouches that can also function as makeup bags, beach pouches, or cosmetic pouches that will enhance your daily organization and add a touch of elegance.
Stylish and Versatile Cosmetic Bags
Find a blockprinted pouch or makeup bag that complements your style and keeps your beauty essentials organized. Our block-printed makeup cases are a must-have for your beauty collection, as they combine aesthetics and functionality in a charming way.
Transportable and portable
Our travel-friendly pouches are designed to accompany you on all your adventures, whether you're jetting off to exotic locales or simply heading to the shore. They can also function as toiletry bags, storage bags, stationery kits, and makeup bags and are an efficient way to transport your makeup, lifestyle, and skincare needs while on the go.
Excellent Craftsmanship
At CurateHome, we take pride in providing blockprinted pouches of superior quality that are meticulously crafted to satisfy your requirements. Each makeup pouch is carefully made, ensuring that it will withstand the passage of time and keep your belongings safe.
Make a Statement in Fashion
Our fashionable and adaptable cosmetic purses will enhance your beauty regimen. Embrace the aesthetic value of blockprinted patterns and make a fashion statement while remaining organized.
Purchase the Ideal Blockprinted Pouch
Explore an exclusive collection of blockprinted pouches or makeup bags at Curate Home. Find the perfect travel-friendly purse and beach bag that complement your personal style and enhance your daily beauty routine. Shop now and effortlessly arrange your essentials.