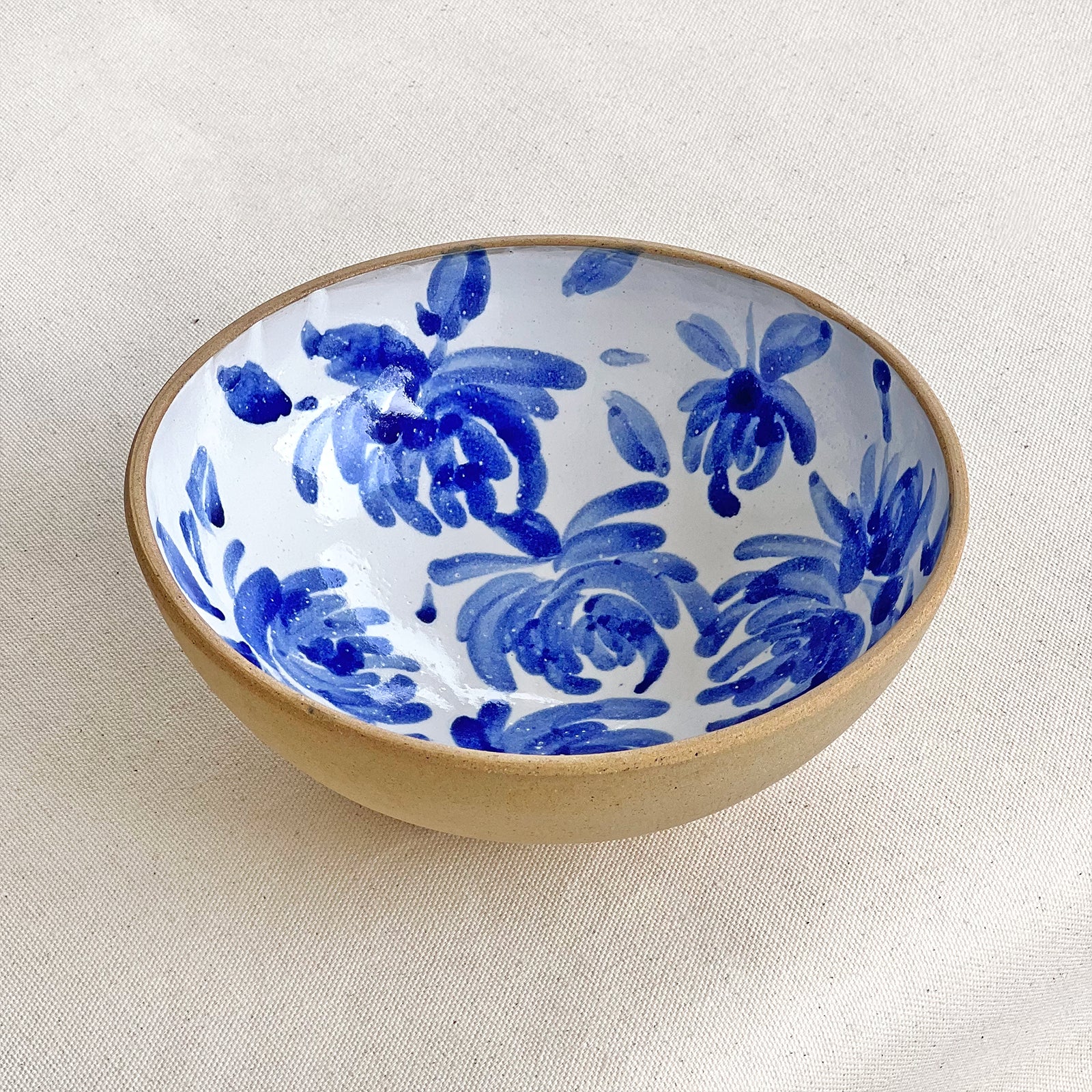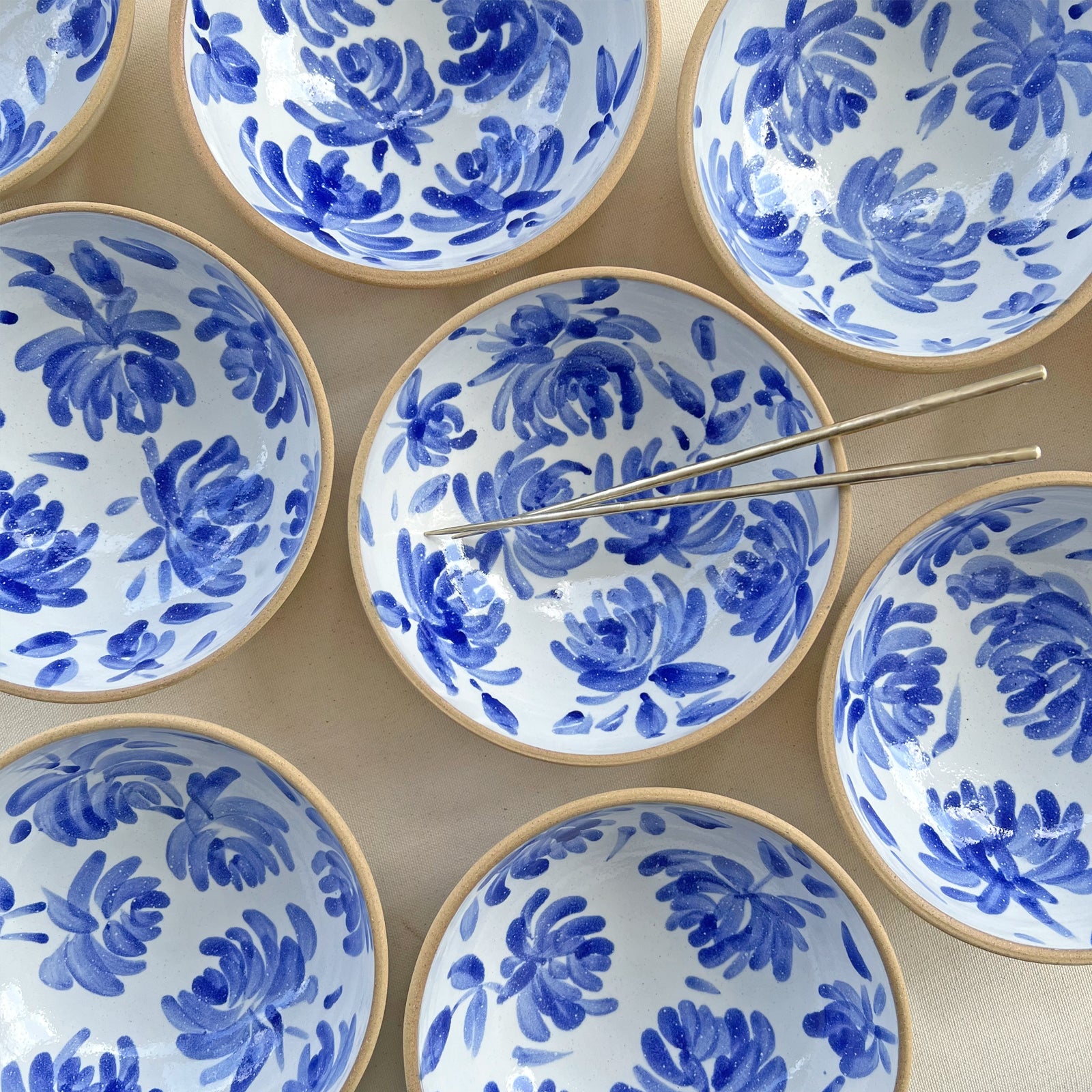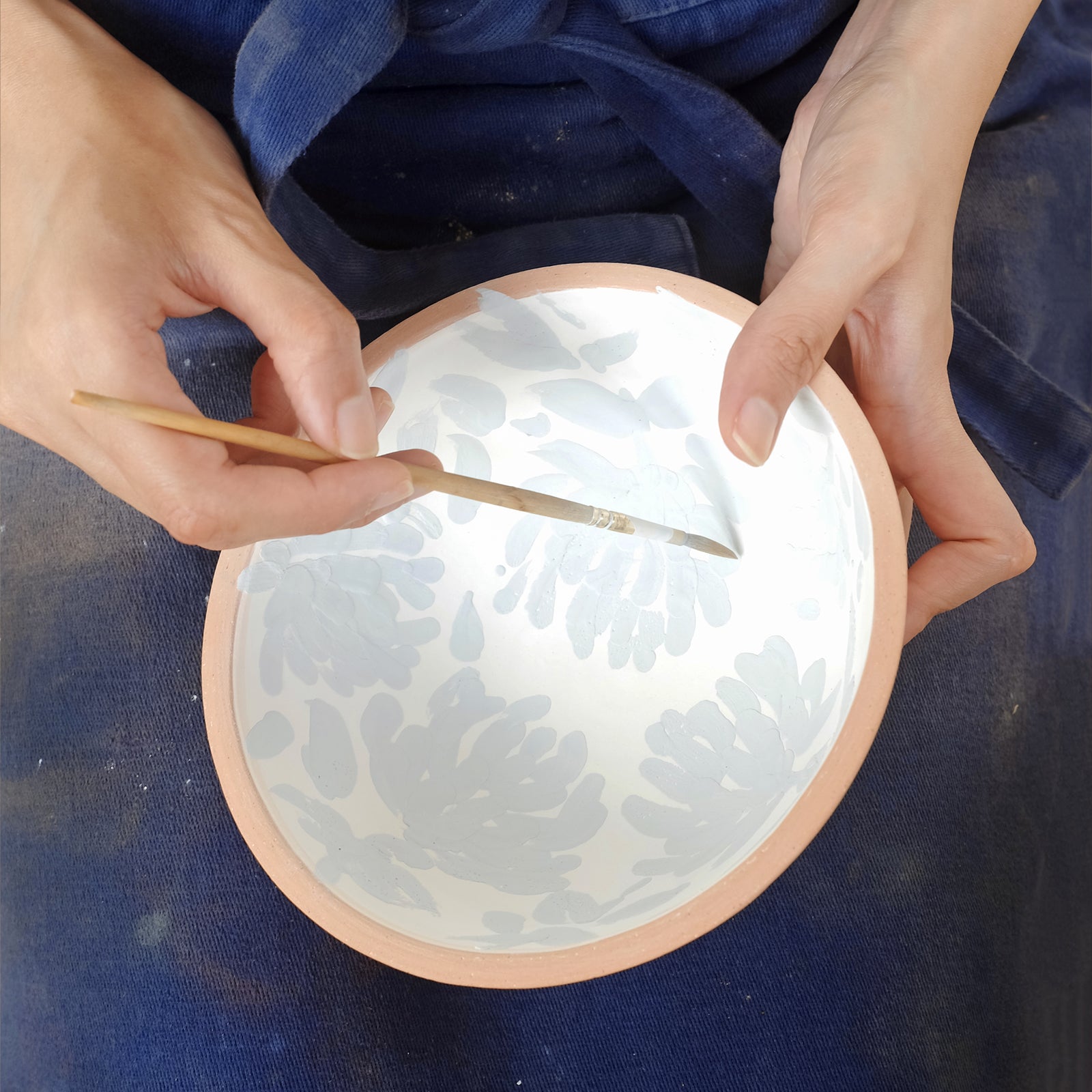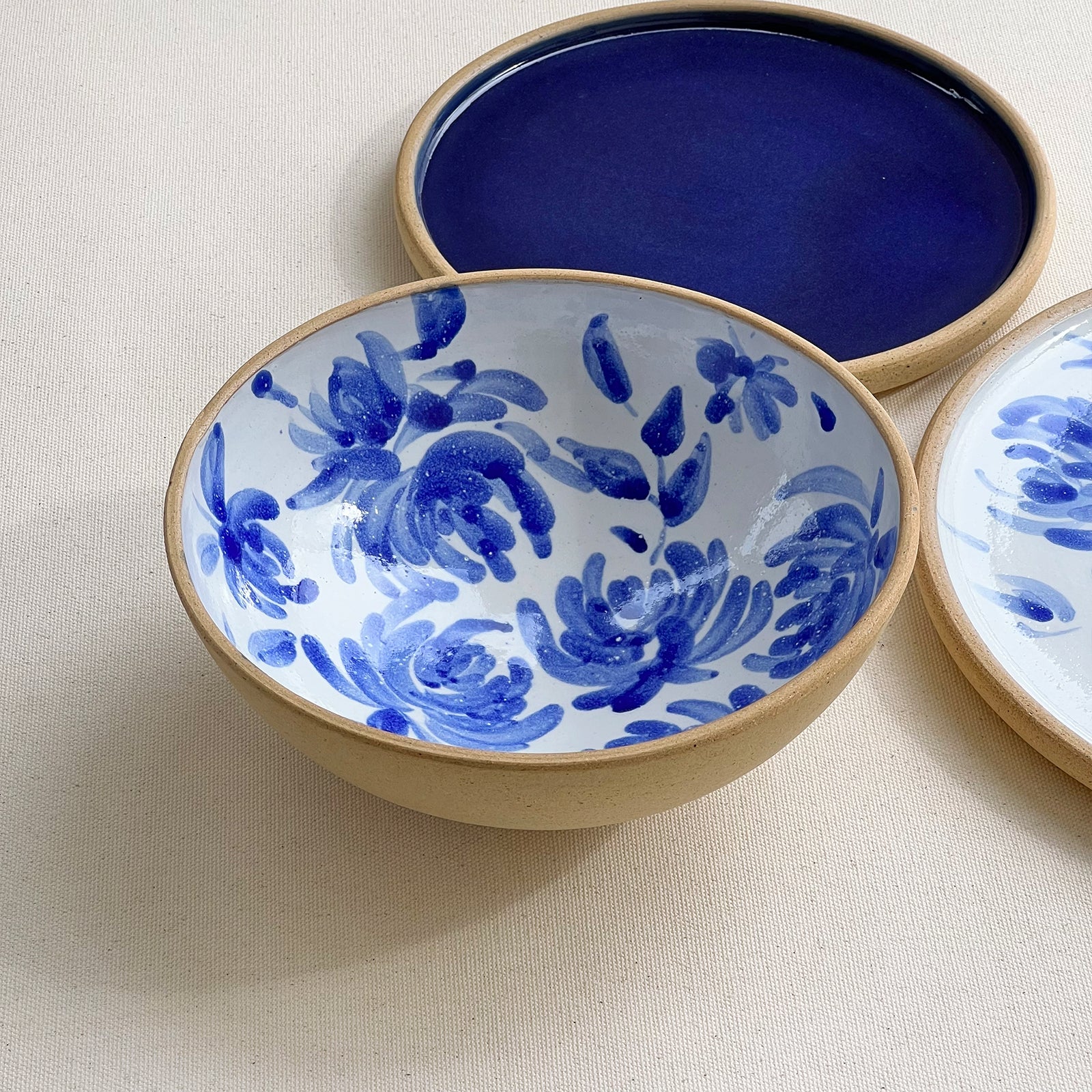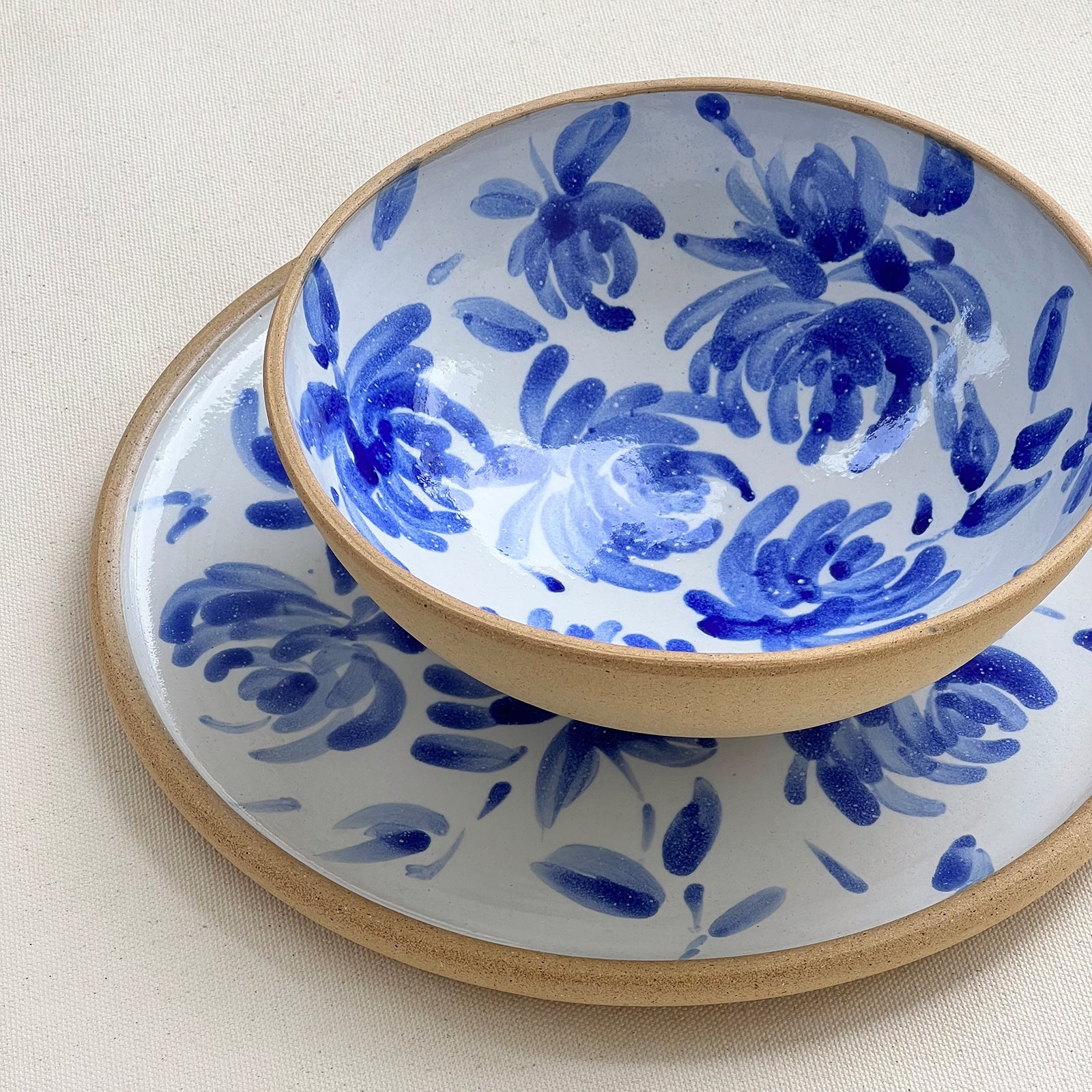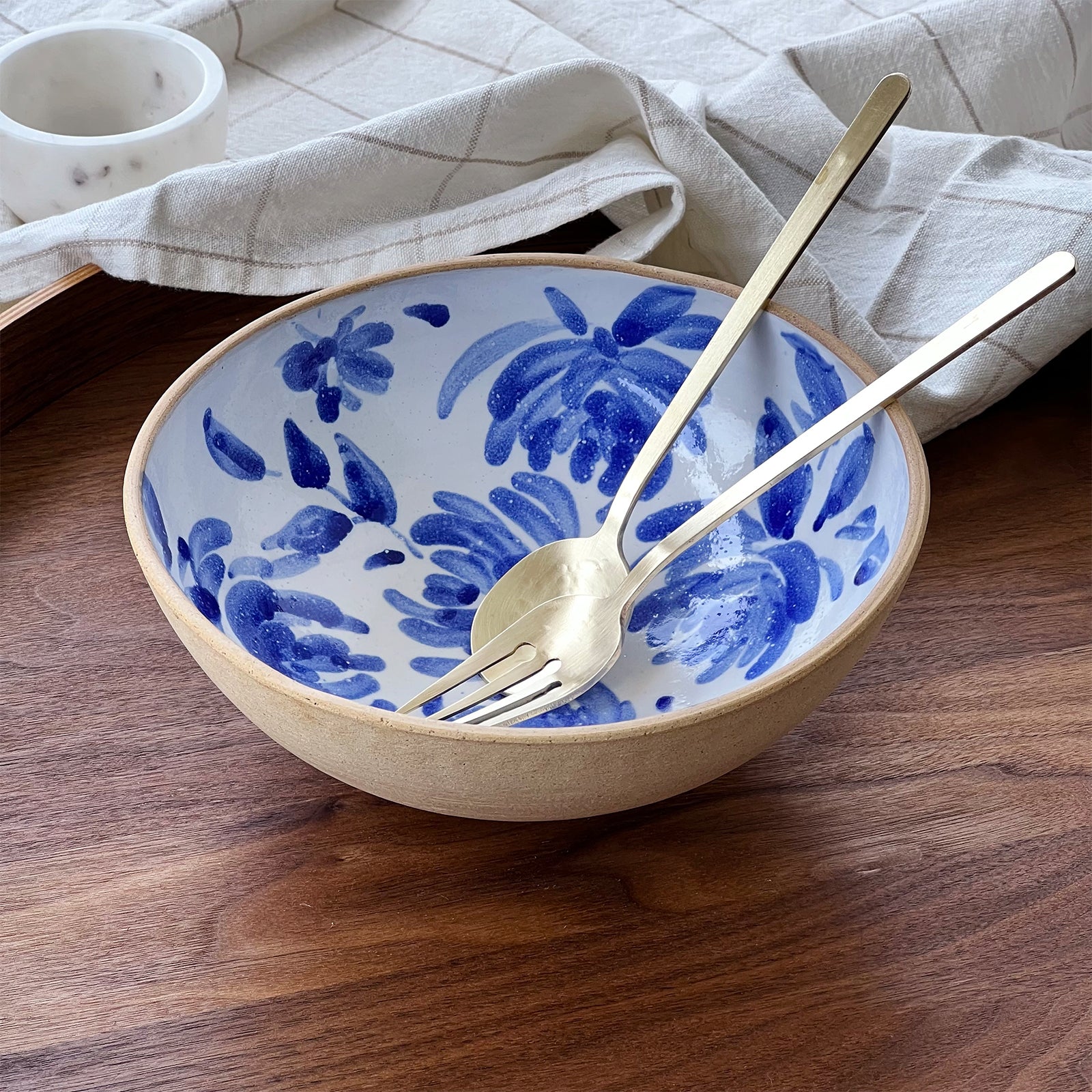 Chrysanthemum Ramen Bowl
A world pervaded by Chrysanthemums. Tendrils of foliage wrap themselves around the bowl, trying to bloom and bleed out. Each bowl is individually hand painted one at a time. The perfect size for noodles, toppings, and soup or a helping of pho. The bowl matters as much as the ramen does.
Ceramic
Microwave Safe
Dishwasher Safe
Handmade in India
Each painted by hand
Sold individually (without cutlery)
18cms W x 7.5cms H
Every piece features our naked clay body; an ode to the earth's natural elements. Each piece is handmade and one of a kind. Every fold of clay, every mark that's left behind is an imprint of the hands that created it. Glaze colours might vary slightly from the image.
Our clays and glazes are formulated out of completely non-toxic and food safe materials. We then form and fire all of our products above 1200 degrees celsius.