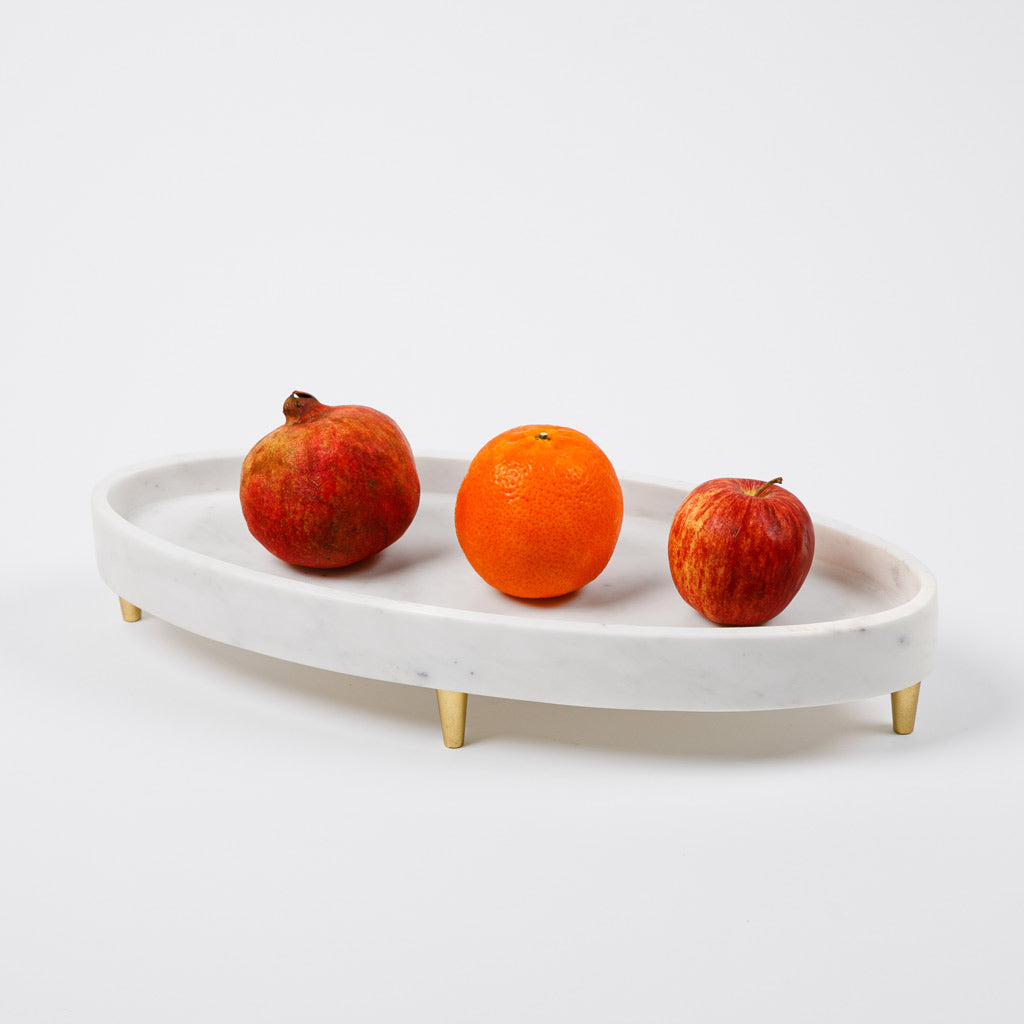 Gondola Marble Platter with Brass Legs
Give an upgrade to your hospitality with this Marble Platter with Brass Legs. This platter is entirely food safe as per the international standards. This platter sits well at your table as a decorative platter, and it is also perfect for hosting all of your serving desires.
Material - Marble
Dimensions - 40.5 cm x 17 cm x 7.5 cm (LxWxH)
 Color - White
MAINTENANCE & CARE
Marble likes a mild dish soap. Rinse till all the soap is washed off.