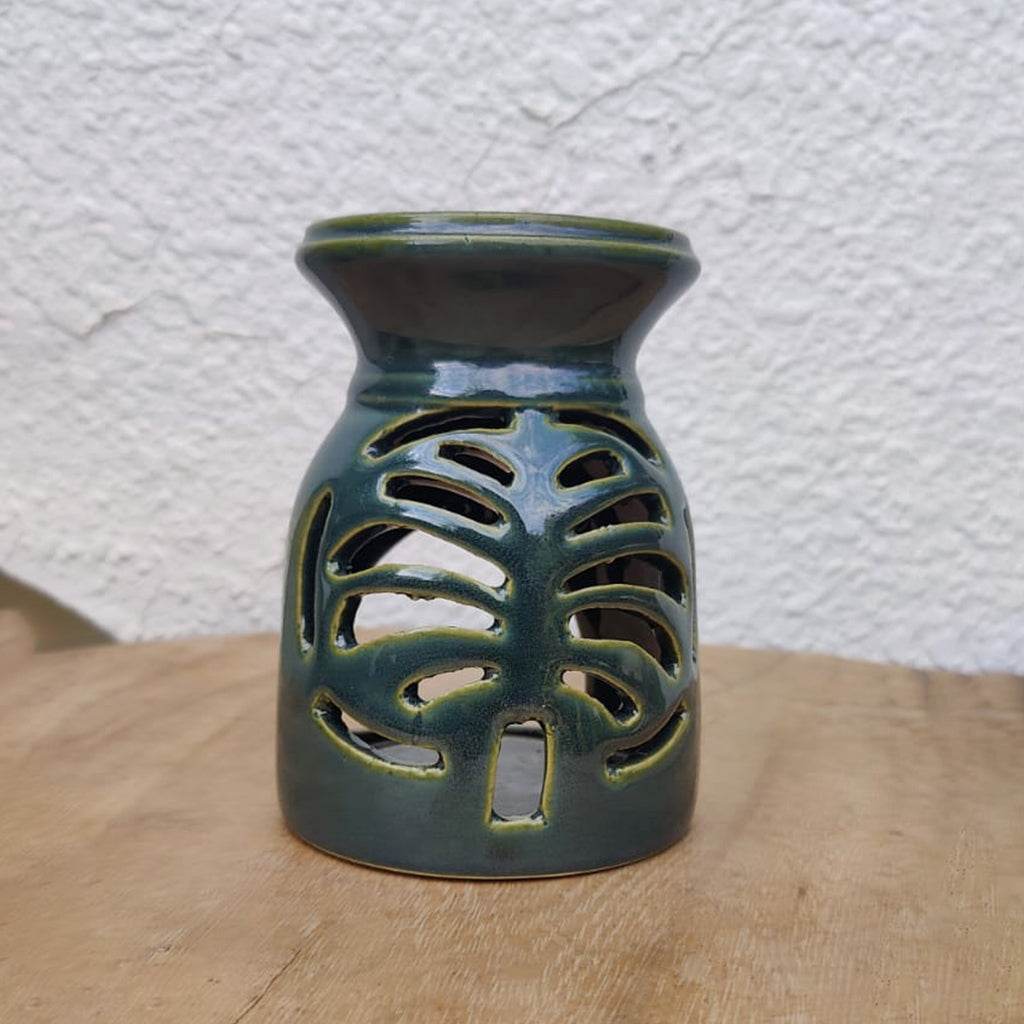 Jumeirah Diffuser
This handmade ceramic diffuser features a cutout motif of the iconic Palm Jumeirah.
Makes for a a great gift.
All our handmade products have slight variations in size, colour, finish and shape.
They are made with high fired lead free stoneware glazes.
To use, add some water to the top tray and add a few drops of essential oil of your choice.
Place a tea light in the bottom section and light it to diffuse the aroma around the room.