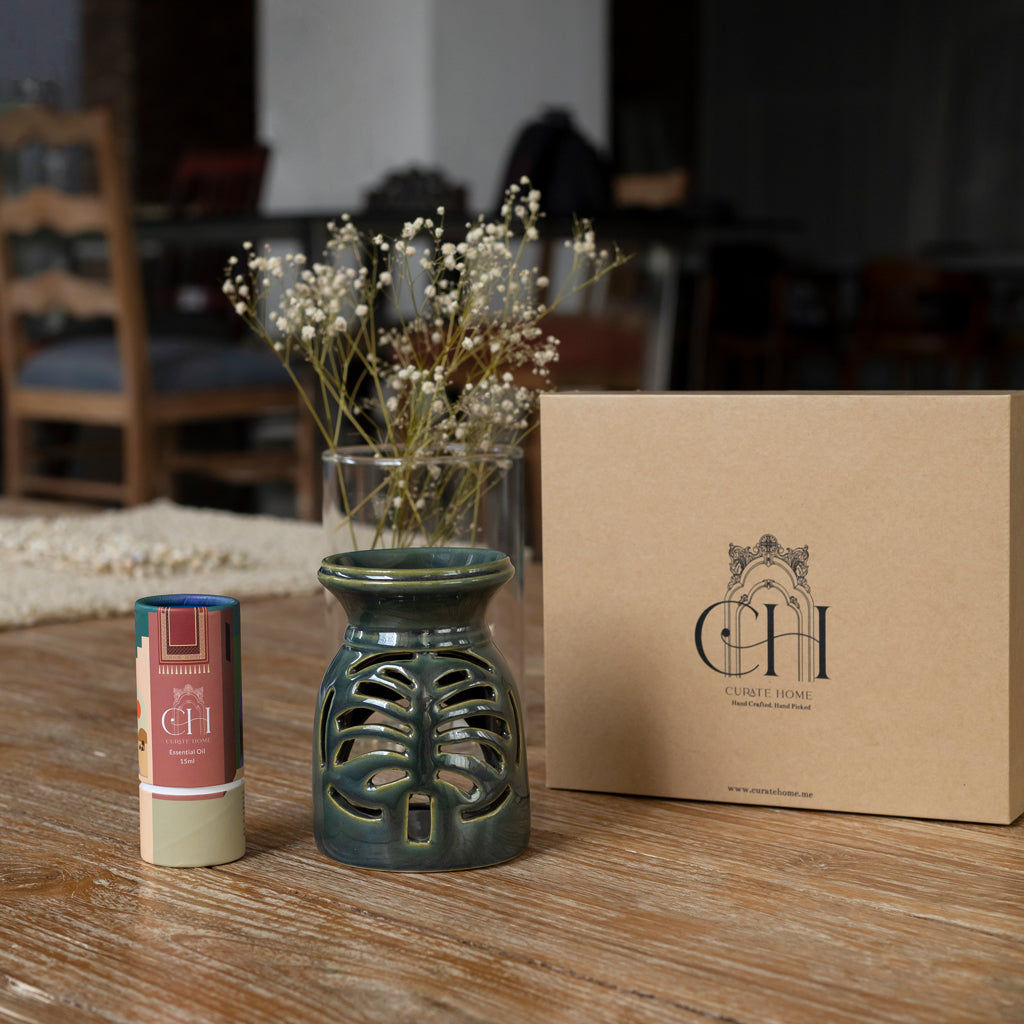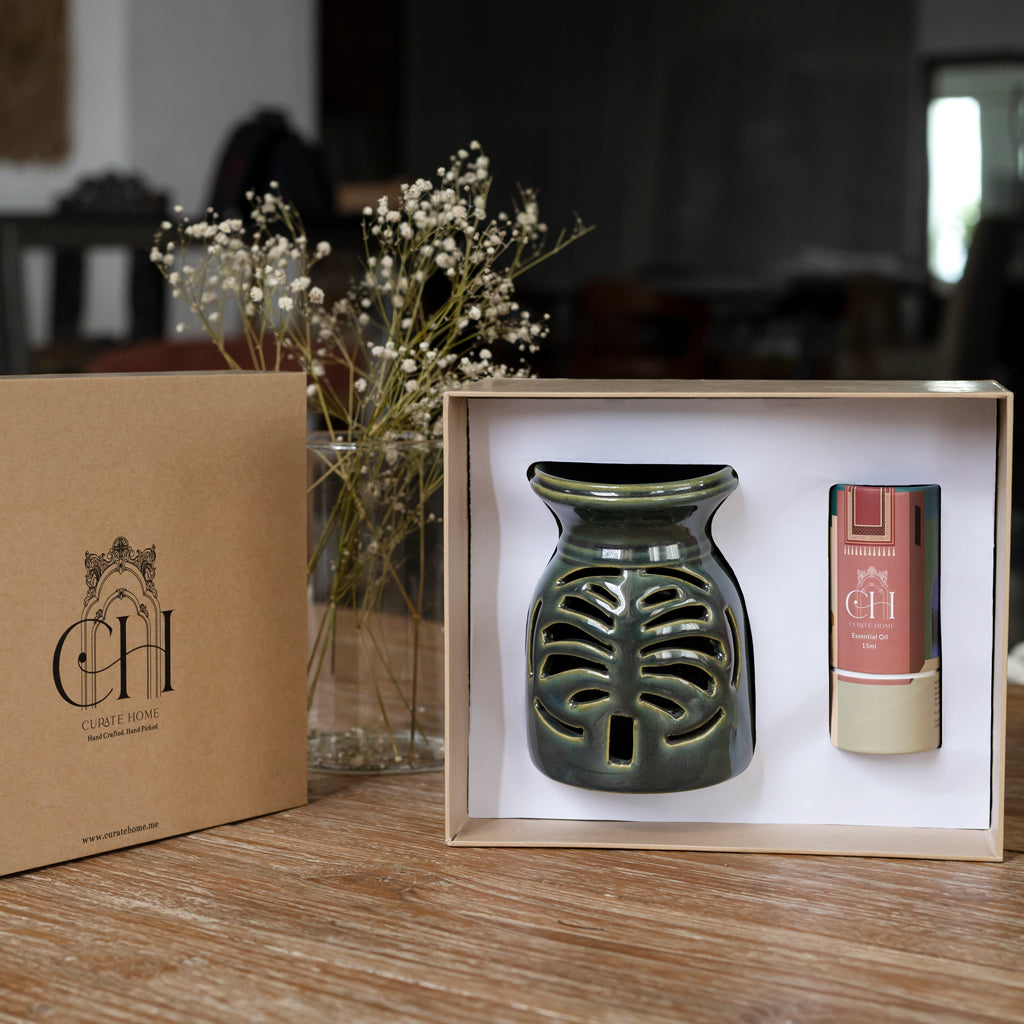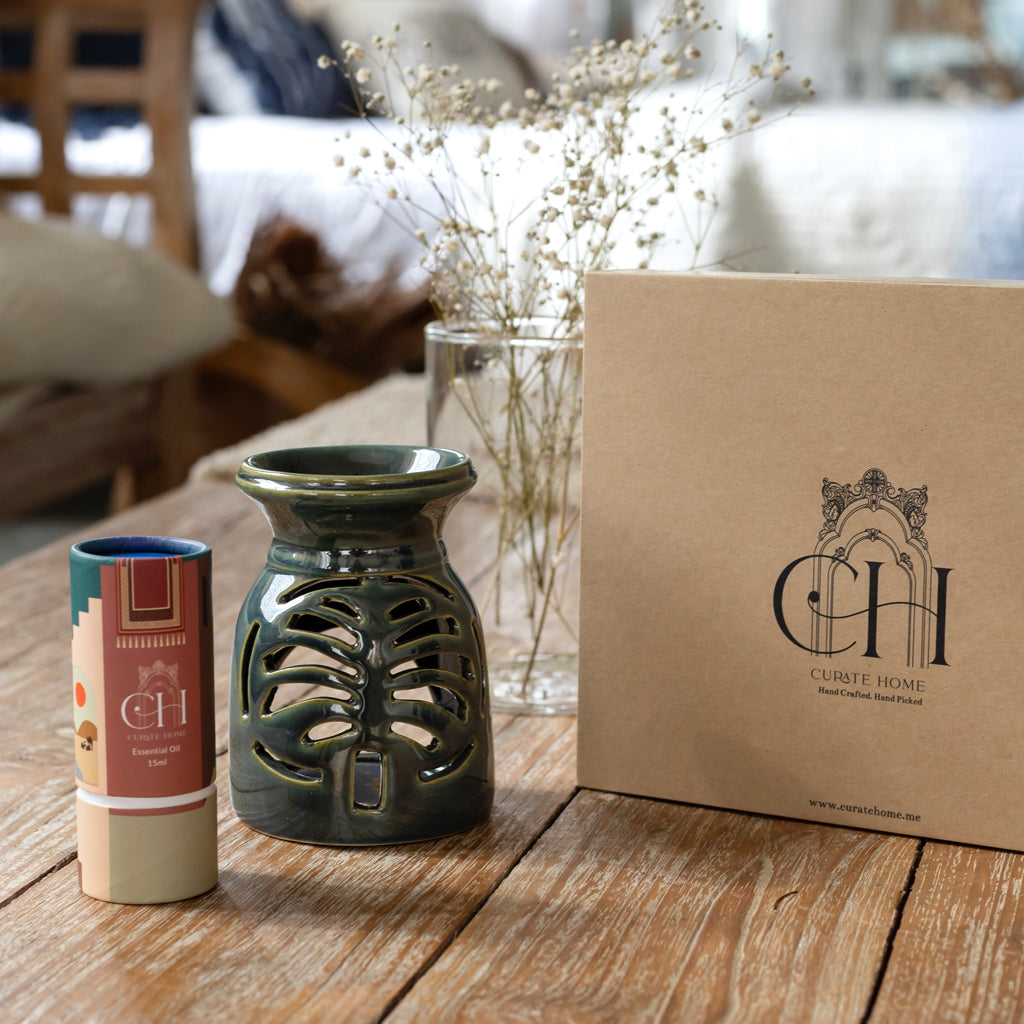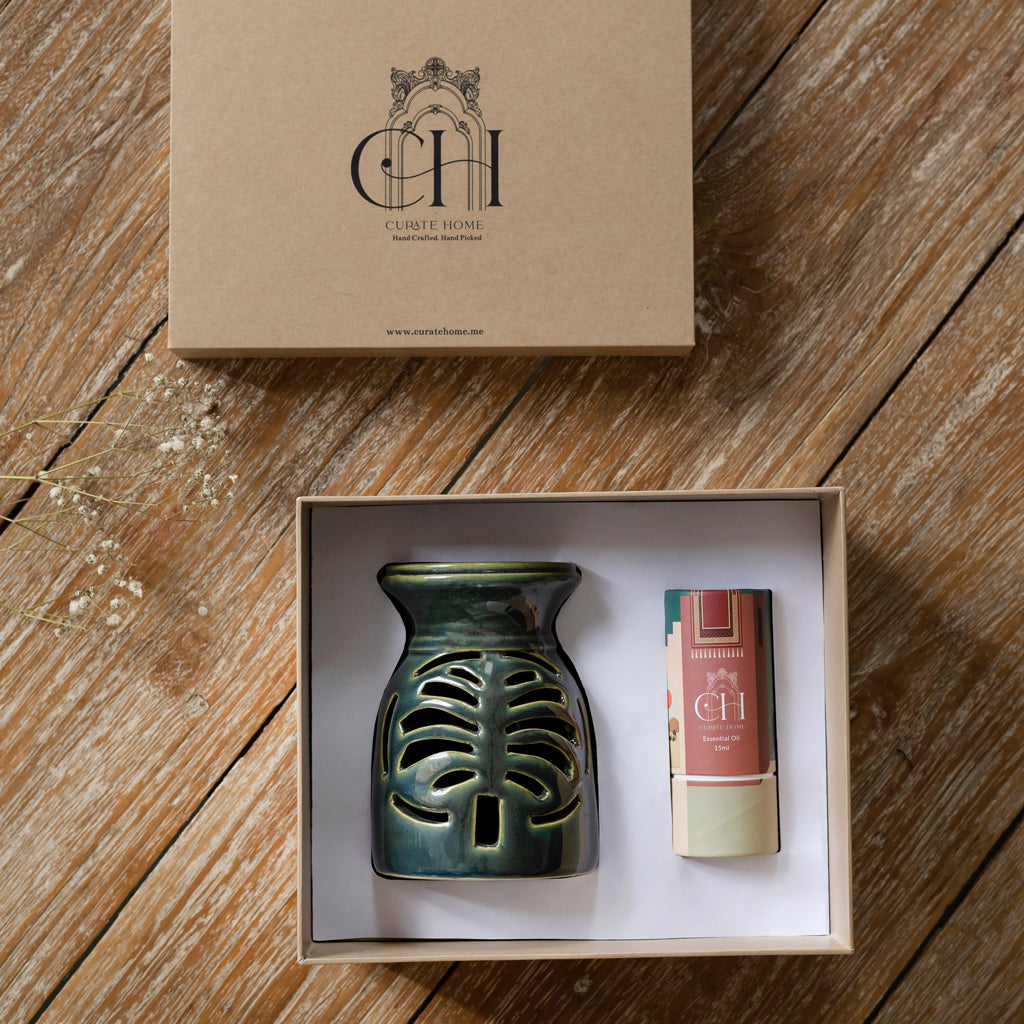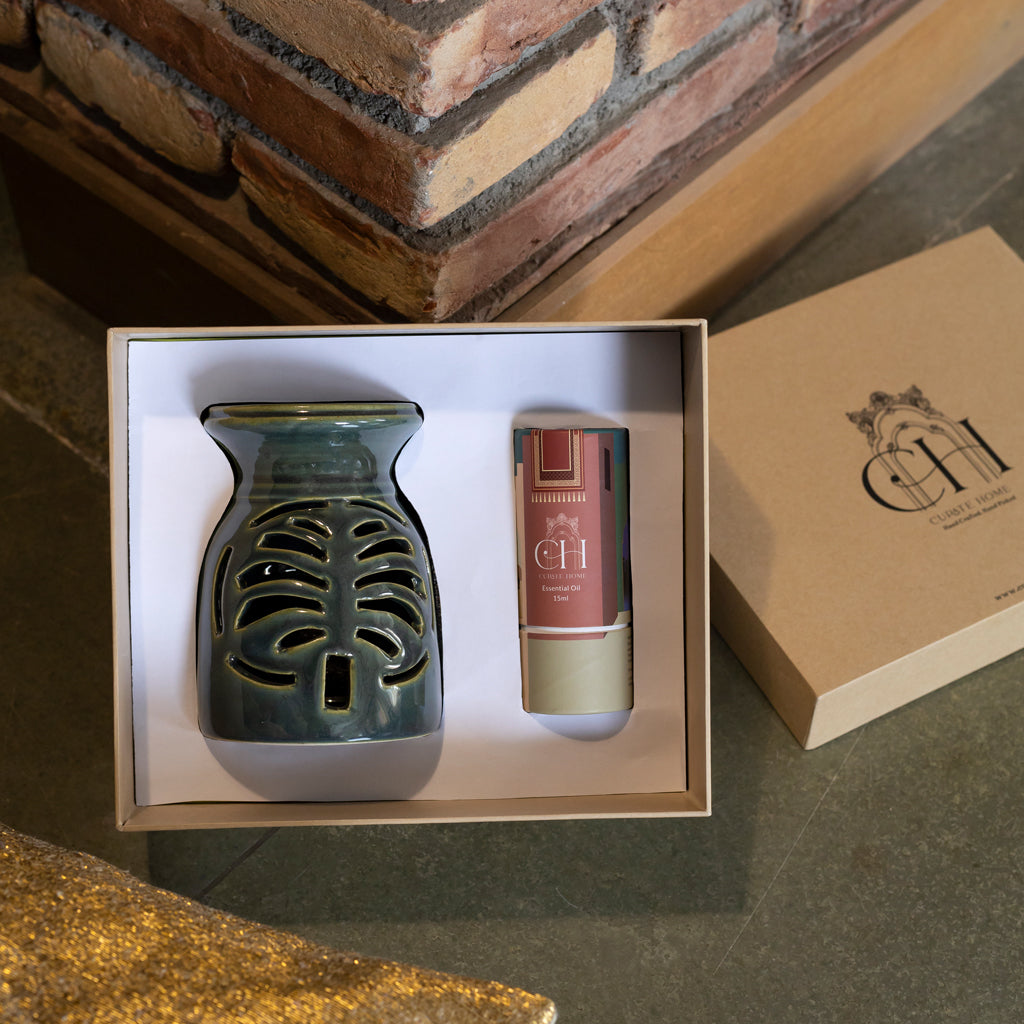 Jumeirah Diffuser and Fragrance Oil Set
This box features a ceramic diffuser featuring the iconic Palm Jumeirah and our popular Palm Sunset Fragrance Oil.
Posh, decadent Palm. Dive into the ocean or sit back and soak in the coastline views and the most spectacular sunsets at the Palm Jumeirah.
Top notes of peach and freesia mixed with coriander and jasmine lend this fragrance to evenings spent in magnificence.
This comes in a box making it an ideal gift for any occasion.
Directions for use: Add 3-4 drops in your ceramic diffuser.  Alternatively you can draw yourself a bath and add a few drops in your bath tub. 
Contents: 1 Diffuser Oil 15 ML + 1 Ceramic Diffuser