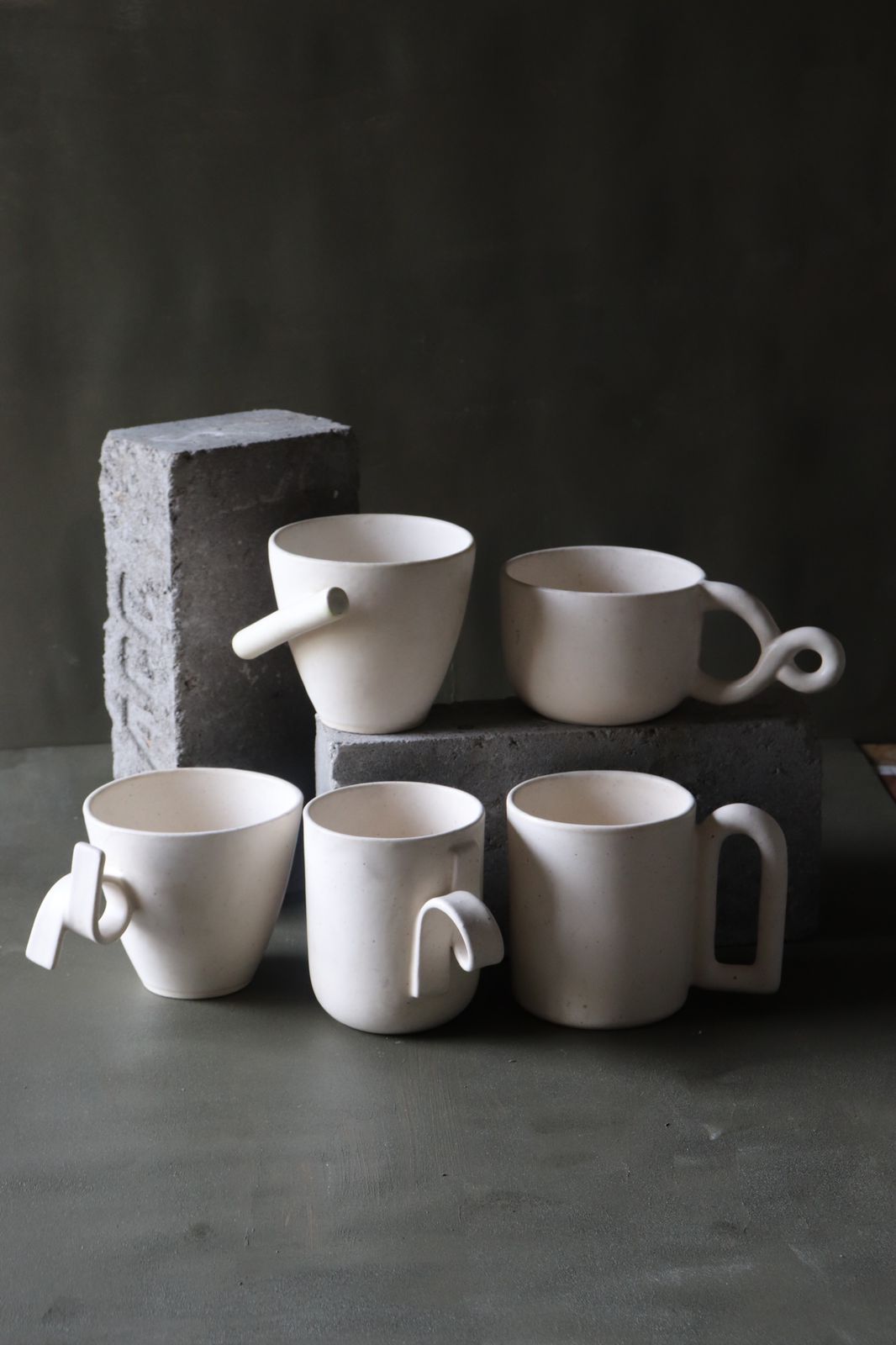 Knot Mug
Our most loved collection- The Scandi-love collection is, like its name says inspired by scaninavian design which focuses on minimalism and on simple, clean lines. This Knot mug from the collection is in a white colour with a knotted handle and screams minimalism. It will be your perfect beverage partner whether your choice of beverage be coffee, chai or matcha.
Each product is handmade using stoneware ceramic by artisans. Due to the handmade nature of our products, pieces may have slight differences from each other and from what is pictured here. A minimum of three artisan's work on each piece to bring you your very own piece.
The price listed is for a single piece.