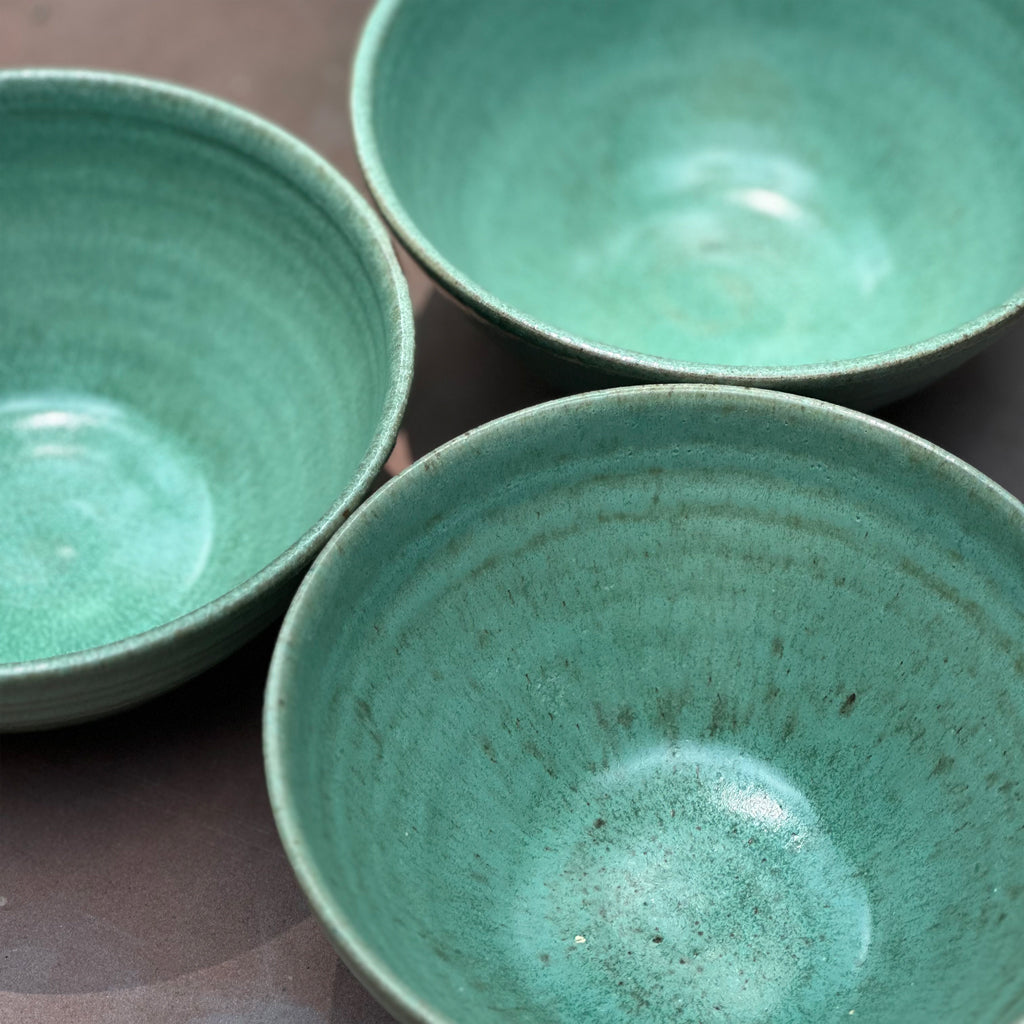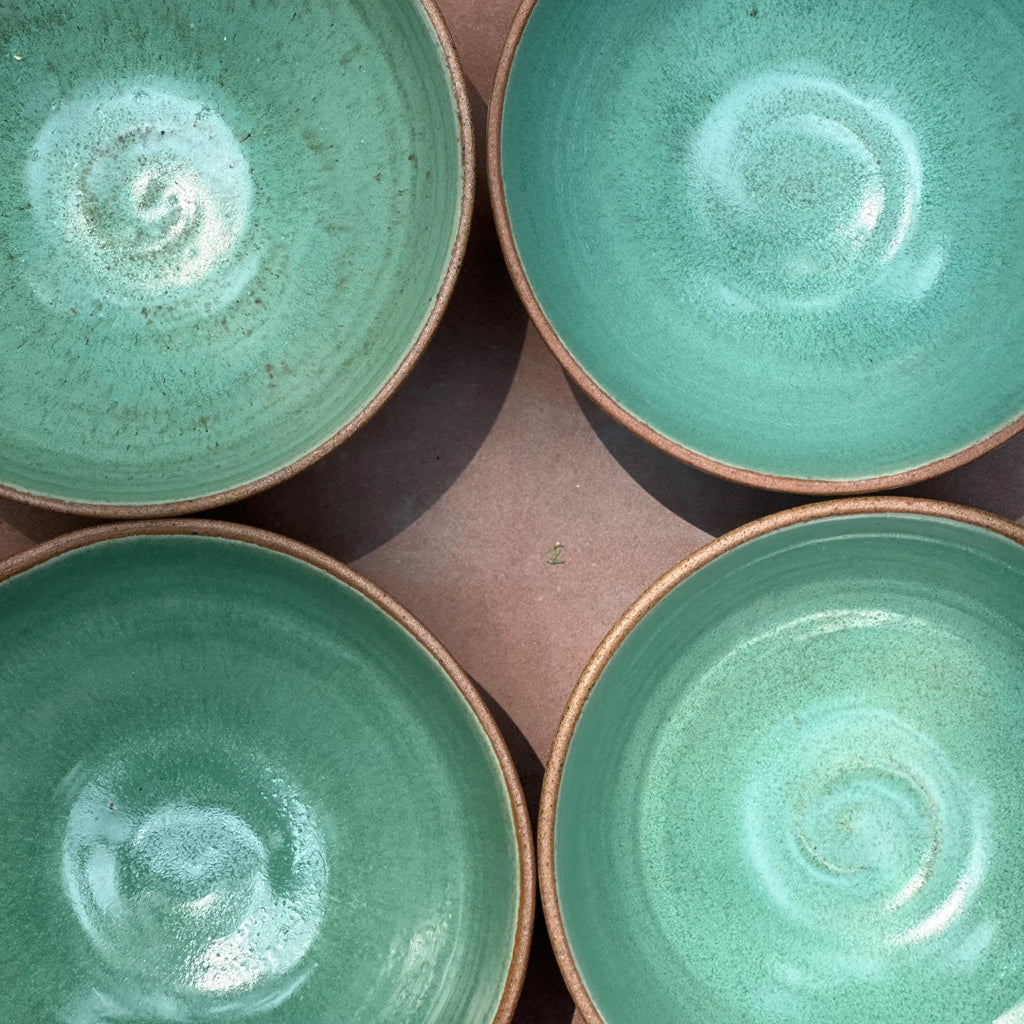 Ramen Bowl Big Green Grove
This collection aspire to create an experience where functionality intertwines with aesthetic appeal. Most pots in this collection feature a distinctive tall foot, carefully crafted to enhance the overall silhouette. The deliberate emphasis on form allows these bowls and cups to command attention as standalone beautiful objects while also being utilitarian in nature.
Inspired by the enchanting landscapes of the village of Andretta, HP, the chosen glazes imbue the ceramics with a harmonious blend of greens, blues, teals, and turquoise. The raw energy and serene beauty of this mountainous region have seeped into these pots, infusing them with a unique spirit. While each piece carries the essence of this extraordinary environment; their true functionality lies in being embraced and used in the comfort of your home and becoming an integral part of your daily life.